Industry :

Retail

Service :

Digital Transformation

Type:

News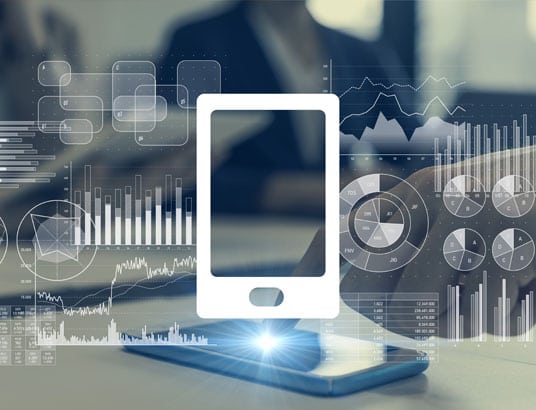 Singapore, June 5th ,2018: Infogain, a leading provider of technology solutions and services, is pleased to announce its collaboration with NTUC Link Pte Ltd (NTUC Link) on their recent launch of the Plus! Mobile App.
Plus! is Singapore's largest and most successful multi-partners loyalty programme. Started in 1998, the programme now reaches over 2 million individuals, touches 90% of households, comprises more than 140 merchants and is available at more than 1200 outlets across Singapore. With the new Plus! App, members can check their loyalty points ('LinkPoints') anytime and anywhere on their mobile devices.  In addition, they can access an array of new products, including digital stamps and vouchers. Essentially, the app has opened up more rewards, deals and savings to its members.
The app is now available on both Google Play and iTunes stores. Existing Plus! Members can easily verify their details at first log in, and immediately view their existing LinkPoints balance on the app.
Beyond the app, Plus! is introducing a seamless online-to-offline (O2O) redemption experience. Users can experience fun and hassle-free redemptions of digital stamps and vouchers while seeing the app come alive with animation.
"We had an amazing team that had taken our product to market, now it is up to us to make it successful. Using an effective mobile app strategy today has definitely enhanced our scope of loyalty reward programme beyond discounts, in-store credits, and collection of points to rewards to make our members' lives easier and more rewarding." commented Sandeep Bhalla, Chief Executive Officer of NTUC Link.
Manoj Mittal, Senior Vice President of International Business , Infogain commented, "With our cutting edge digital transformation solutions, we were able to offer NTUC a customized solution architecture that delivered on the customer's goals, including sales, social engagement, reporting and mobile. Infogain is excited and is looking forward to bringing its global expertise to NTUC as trusted partner on its Digital Transformation Journey.
The team behind Infogain brings years of experience in providing user-friendly and simplified consumer solutions that can be enjoyed by the masses. They provided expert consultation, application development, modern UX/UI design in Agile mode.
"Both NTUC Link and Infogain teams achieved excellent collaboration to help NTUC Link in their digital transformation journey with the new mobile app. We will continue to provide further support to aid NTUC Link on their digital journey and exciting things are on the anvil!", said Sachin Nagarajappa, Asia Head of Infogain.
The Infogain team worked expeditiously with the NTUC Link employees in this new digital transformation journey in less than five months.
Sisir Mohapatra, Head of Platforms and Ecosystems for NTUC Link attested, "The entire team's amazing attitude was instrumental to this achievement. We are delighted that our consumers now have greater access to offers across segments of dining, retail, leisure, transportation, wellness and more."
Links to download the Plus! App:
Android:  https://play.google.com/store/apps/details?id=com.ntuclink.plus
iOS: https://itunes.apple.com/us/app/plus-deals-offers-rewards/id1369161037?ls=1&mt=8
For a limited time, new members will receive $100 worth of vouchers, discounts and coupon codes. To date, more than 15,000 Plus! Members have already downloaded an initial version of the app, with limited features released in late April 2018, and will receive additional features when they update their app.
About Infogain
Infogain (www.infogain.com) provides front-end, customer-facing technologies, processes and applications that lead to a more efficient and streamlined customer experience for enterprises in the US, Europe, the Middle East, Asia Pacific and India. Offering solutions for the high-tech, retail, insurance, healthcare and travel & hospitality industry, Infogain specializes in areas such as software product engineering, digital service automation, cloud, mobility, testing and business intelligence & analytics. The company has 9 delivery centres and close to 4000 employees globally.
About NTUC Link Private Limited
NTUC Link is part of the Group of Social Enterprises under Singapore's Labour Movement, which has businesses in groceries, insurance, F&B, healthcare, education and malls. The group shares a collective vision to create better and more meaningful lives by complementing the lifestyle habits of Singaporeans. NTUC Link Private Limited ('Link') was incorporated in 1998 with the key focus of improving the lives of its members by stretching their spending dollar on everyday expenses.
Today, NTUC Link has embarked on a transformation and innovation journey; re-organising and staffing up to become a dynamic, digital-enabled, data-driven organisation to go beyond loyalty and campaign management. It is in e-commerce, consumer research, advanced analytics and payments, and will offers a mobile-led customer engagement platform that delivers value to merchants and consumers through the most dynamic, seamless, data rich, and omni-channel approach.
About Plus!
NTUC Link's Plus! Loyalty Programme ("Plus!") is now recognised as Singapore's largest and most successful multi-partners loyalty programme. The programme reaches over 2 million individuals, touches 90% of households, comprises more than 140 merchants and is available at more than 1200 outlets across Singapore. Consumers can earn and redeem loyalty points (LinkPoints) across a variety of lifestyle merchants.
For more information on NTUC Link and Plus!, visit http://www.plus.com.sg.
For more information, contact:
Infogain
Cathy Chandhok
VP – Marketing
Cathy.Chandhok@infogain.com
(408) 355-6028