Posted on :

March 31, 2021
Industry :

Hospitality

Service :

Digital Transformation

Type:

News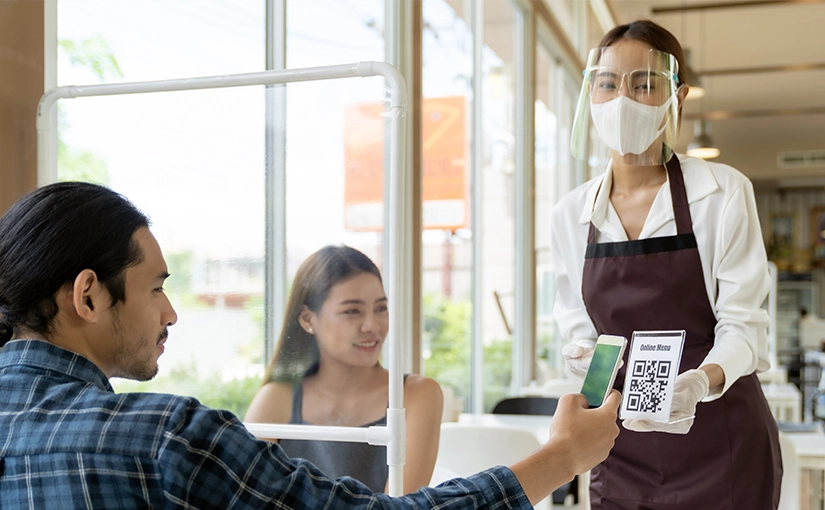 The following article authored by Rohit Nagpal appeared in Business Traveller on March 31st, 2021. Follow this link to view the original article.
The coronavirus pandemic is one of the most challenging economic crises that the business world has faced. Amongst the various businesses affected by it, the interdependent industries of aviation, hospitality, and tourism bore the maximum brunt.
According to a report by HVS India and ANAROCK, the total revenue for India's hospitality sector in 2020 is estimated at Rs 89,813 crore, a whopping 56% less than the total estimated revenue of Rs 1,58,113 crore in 2019. However, the Indian hospitality industry, spearheaded by the hotel market, is on the road to recovering and becoming one of the key drivers of India's economic growth.
Indian hotels are known globally for offering excellent services. So, while these hotels have been known to use technology in the back end to support customer personalization for a long time, COVID-19 has pushed the use of technology in the traveler experience, replacing and minimizing human contact.
According to a report by Noesis Capital Advisors and Ngage Hospitality titled "Indian Hotels Performance H1 2020-2021," the country's hotels are likely to reach occupancy levels similar to that of 2019 by the end of the fourth quarter of fiscal 2021, and technology transformation will play a big role.
Here are some technology transformations that will drive the revitalization of the hospitality sector in the coming months:
Ensuring contactless services with apps that help customers self-check-in and check-out with biometric identification or voice and face recognition. Japanese hotels field-tested the biometric guest registration to expedite check-ins for the Olympics.
A hotel could even leverage biometric technology to offer more personalization for frequent guests, recognizing them quickly, perhaps elevating them to VIP status, and noting their personal preferences.
Using mobile apps and voice assistants to update guests about room services, cleaning schedules, the safest areas to go to, neighborhood health status, and any regulation updates as they evolve.
Implementing the use of QR Codes to view menus on the guest's phone instead of printed menus.
Meeting sanitization needs by installing bio-bubbles and corridors, scheduling drones to spray disinfectants, using UV-C light to disinfect access/key card, and using visual recognition in elevators to comply with reduced capacity requirements.
Cloud-based Internet of Things software to manage back-of-house functions and streamline operational complexities like assigning staff duties, coordinating housekeeping systems, and confirming compliance with newly enhanced cleanliness standards.
Hospitality is heavily user-driven, and hotels can use analytics to comprehend patterns/ segments that can help them target their customers better. According to the Travel Industry Turned Upside Down - Skift Research and McKinsey, many hotels have turned towards an optimal approach to create a comprehensive and microsegment-level customer view by combining transactional data, operational data, ethnographic data, real-time listening, surveys, and other first- and third-party data, helping them pinpoint underserved segments.
For a complete contactless experience and to curb the spread of infection, much of the industry has turned to cashless systems, creating a seamless experience for guests and a fully integrated customer view and allowing for a personalized guest experience.
There has been a noticeable increase in the use of AI devices, as hotels are integrating voice technologies like Amazon Echo and Google Home with their services to offer customers a wide range of services while dramatically reducing personal interactions.
Digital signage has emerged as an excellent tool for communicating safety, cleanliness, and other protocols to guests as they enter a hotel. There has been a proliferation of digital display technologies such as RFID badges and AR/VR-based product and service displays.
With diminished traffic and transaction volumes, it is a good time for hotel technology teams to work on modernizing their systems and closing their technology backlogs. The resulting simplified technology stack will support quick iterations and higher deployment velocity. The freed-up resources are being used for developing customer-facing digital solutions and critical operational technology.
Amid COVID-19, employing these cutting-edge technologies not only ensure a personalized guest stay and provide cost-effective management of operations but have become essential for hotels just to stay in business.
Undoubtedly, contactless, frictionless, and automated solutions will be the future of hospitality. Given the pace of the industry's transformation, this change will create certain gaps that will allow some companies to invest in and create long-term value. For example, some companies will invest in technology more than others to deliver a seamless experience, including touchless check-in, wireless, Bluetooth, RFID, and NFC powered check-in, digital payment technologies, electronic key dispensing, and IoT enabled elevators.
Infogain can assist hospitality organizations in deploying these capabilities and become more agile, effective, and profitable as the integration of new-age tech through various stages of the customer journey facilitate the sector's recovery.  Treating digital transformation as a complete business model transformation, we help our customers build market share, improve profit margins, increase customer loyalty, and lower operational costs through optimized operations.