Posted on :

August 21, 2021
Industry :

Corporate

Service :

Data Modernization

Type:

News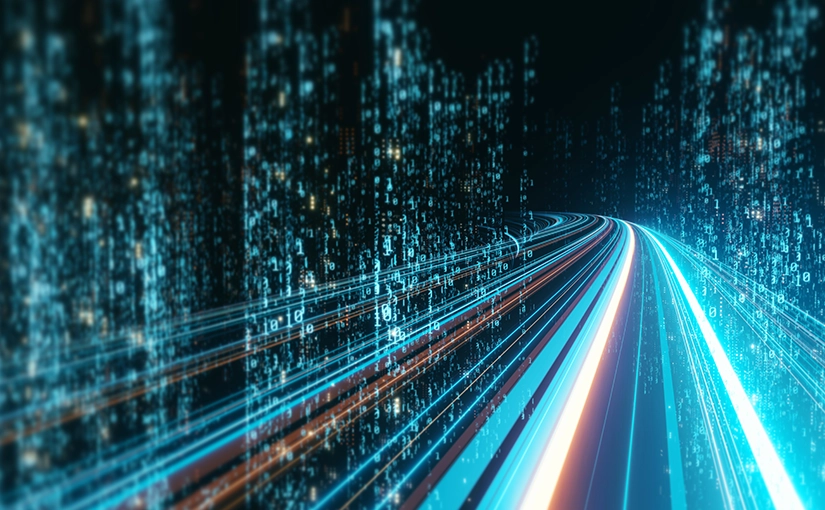 This is an authored article by Neehal Lobo Director of Data Solutions, Infogain, that appeared in Silicon India on 20th August 2021. Click here to view the original article.
In the era of digitization, the need for data that provides valuable information has become more imperative as data not only drives businesses but entire economies. According to recent analysis by Frost & Sullivan, the Big Data Analytics (BDA) market is estimated to grow at a CAGR of 28.9 percent, garnering a revenue of $68.09 billion by 2025 from $14.85 billion in 2019. Businesses that utilize data as a primary driver of growth, enjoys seamless results and a better understanding of functional processes. In addition, businesses that choose to leverage the competitive edge offered by data should have a well-built data infrastructure.
A report by Gartner predicts that by 2025, 60 percent of B2B sales organizations will transition from experience and intuition-based selling to data-driven selling. However, businesses and organizations cannot create value out of data without having the proper data infrastructures. The proper data infrastructure enables access to real-time data through cloud platforms, which is necessary to overcome the bottlenecks of data management. Data infrastructure should ideally support the storage and analysis of both structured and unstructured data in data lakes, data warehouses, or a combination of both.
Succinctly stated, companies gain an unbeatable competitive edge when they have more data juxtaposed with relevant ML tools and model making. With it, companies can be certain that their business will be well placed to withstand any change and opportunity in the industry.
Let's examine why a company would need to revamp its data infrastructure:
Quality of Data: The data collected by an organization comes from different sources such as email, social media, mobile, 5G networks, AR/VR , video, voice, as well as IoT devices, thus varying in formats. This leads to problems in matching the data formats. If your existing data infrastructure is not equipped to handle the volume and the variety of unstructured data, data scientists will end up with extreme inferior data quality which may hamper effective business outcomes.
Data Security: With the growing numbers of cyberattacks, organizations should be cognizant of the fact that their data is highly vulnerable to fake data generation and data fabrication. In parallel processing after data collection, untrusted mappers can effectively ruin the data quality. Additionally, if the data storage and security system are inadequate, the company data becomes low hanging fruit for fraudsters and cybercriminals.
Scalability: Companies must continuously keep scalability in mind while designing data algorithms. If data needs are growing, it's important that the system can handle the changing flow of information to retain customers and maintain efficiency. Data infrastructure must also be ready with the system's maintenance and support to properly address any changes related to data growth, either in traffic or volume.
New Tech: While many companies use a software-defined infrastructure (SDI) to support their IT environment, SDI is not 'intelligent' because its functioning depends on the skills and expertise of the software developer. The trend is now shifting towards Artificial Intelligence defined infrastructures (ADI), that are fully stacked with sophisticated AI and ML algorithms, so they can automatically build self-healing frameworks.
Agility: Your data should be agile enough to move at the speed of your business. However, traditional data lakes and big data platforms are expensive to maintain and lack infrastructure agility. By implementing modern data infrastructure, you can innovate and optimize costs to reinvest in growth and transformation journeys. With the right data infrastructure, companies can seamlessly move the data they need between different tools, providing a single view of each customer across departments.
Realtime: Companies that want to ensure they have a global reach, can efficiently solve business issues and have the flexibility to enter new markets quickly need to keep pace with the emerging trends inartificial intelligence, edge computing, and cloud marketplace. This will allow businesses to meet real-time efficiency and scalability of modern data infrastructure.
To conclude, improving data infrastructure offers a way to future-proof your organization's strategy. According to a report by Allied Market Research, the global big data and business analytics market size is projected to reach $420.98 billion by 2027, growing at a CAGR of 10.9 percent from 2020 to 2027. By implementing a solid data infrastructure, data scientists can also engage in an efficient job, providing stable and ready access to data that is up to date, fit for purpose, and well-documented.