Industry :

Corporate

Service :

Corporate

Type:

News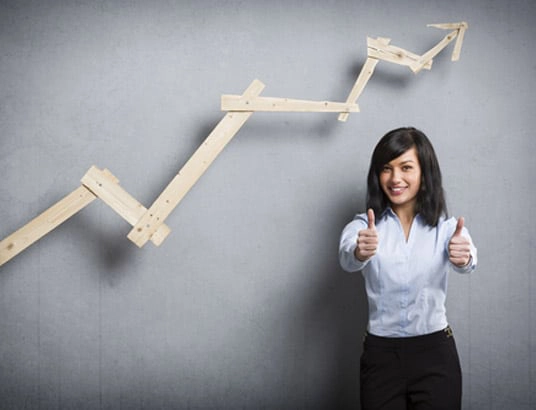 Technology industry has been dominated by men workforce since its existence. But that has become past, as now we have seen currently women are also holding key positions in India's big companies like HP, Intel, Capgemini and many more. In coming years, we may see many such women power coming to top key positions in India especially in IT sector. Deepa Gulati who is a Software Consultant at Infogain India Pvt. Ltd, shares her opinion and crucial tips for women who don't want to quit. Read the excerpts below:
Q: Please tell us more about your role. What are the challenge and opportunities that you are exposed to on a day to day basis?
Deepa Gulati: Today's women play multiple roles, not only in their personal life as wife and mother, but they have to juggle various roles and responsibilities in their professional lives. The challenge is to practice the balancing act and manage it all efficiently.
Currently I am working as a delivery manager and provide support for a couple of projects. As I manage international projects in different time zones, the challenge is to provide support in odd hours, or to take calls after working hours. While it is really difficult and stressful at times, working on international projects gives you immense opportunities and exposures to learn new things, new processes and interact with people globally.
There are also challenges on the personal front. With the emergence of nuclear family system in India, you can't rely on your extended family for support. This adds to the pressure, because we are now solely responsible to manage our home and children. Also, this leads to increased in dependency on nannies, childcare providers and helping hands. As a working mother, I have to deal with different critical situations and this can be a balancing act every day.
Q: What is your key priority for your people?
Deepa Gulati:My priority is to balance both personal and professional life so that neither family nor work suffers. I am proud to contribute towards the success of my family as well as my organization.
There are different kinds of priorities on the personal and professional front
Personal Front: I need to be available and spend quality time with my children, and take care of their day-to-day requirements. Also, I need to ensure that my husband's work schedule doesn't get affected.
Professional Front:My personal commitments at times keep me away from office. I must ensure that work doesn't suffer, so I connect with my team and prioritize the tasks for them, providing them with all the required support.
Q: What would be your message to youngsters trying to get into the field of technology?
Deepa Gulati: Technology changes from time to time and we are living in an era where it is changing at a much faster pace. My advice is keep yourself updated, read a lot and keep yourself open to work on new things, and learn new technologies.
You cannot achieve success in the long run if you rely on your basic university education. Work smart and balance your life.
Q: Technology as a field is predominantly dominated by men. Are you seeing this trend changing? What steps should be taken to get and keep more women in the tech workforce?
Deepa Gulait:I would say that for a greater effect it needs more time. But yes, it has changed compared to what it was in the 90's, when very few women opting for science or technical qualifications. Now we see more women engineering graduates every year. Also, previously we could find only a few women moving up the hierarchy, with most of them quitting after a few years due to personal challenges of marriage and motherhood. This is changing – we see women in top roles in many organizations, at various levels and even ready to take up a challenging role or career, rather than following the traditional paths.
Family support plays a major role for a woman to climb the ladder of success. I am glad that my family has always been supportive. Organizations are also changing by coming up with policies to accommodate women in the workforce. I am proud to be part of an organization which is an equal opportunity employer and has progressive policies for women.
Q: Being a woman, was it more difficult for you to climb the ladder? What would be your message to all the women trying to climb the corporate ladder – especially in terms of striking a balance?
Deepa Gulati:Initially it was difficult to strike a balance personally and professionally, and particularly with children, it is really challenging. However, I soon realised that I need to grow professionally for my good and I can keep working in the same position. I am happy that my family is supportive of my decision and has been a pillar of strength.
Honestly, this is not easy, and it is a patience test to manage both the fronts.
Q: There is a lot of debate around whether or not women can have it all – your comments on the same
Deepa Gulati: I feel that women who have managed to be both successful mothers and top professionals are really superhuman. And trust me I know a lot of super humans who are very skilled at their work-high performers that are wonderful mothers, patiently dealing with their child. More than 50% of my team is comprised of women who manage both home and work equally well.
I have observed a change in Indian society as well. For example, in joint families, -in-laws are more supportive and open to taking on the family responsibilities, and encouraging the daughter-in-law to be the best on the professional front.
Even men have changed, and they are more willing to lend a helping hand and shoulder the family responsibilities from cooking to rearing children.
Here is a piece of advice for all working mothers out there-
There are so many times when you think you've failed, and you feel like giving up. Just look at the bright eyes of your child, in his/her heart and mind you will always be a super mom.