Posted on :

March 19, 2018
Industry :

Human Resource

Service :

Human Resource

Type:

News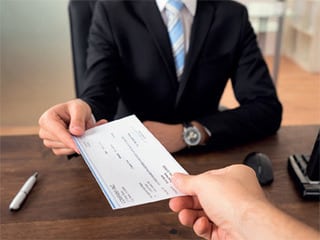 Experts say that timing your request and rehearsing it could improve your chances of getting that well-deserved raise.
The good news is that according to global human resource consulting firm Mercer's 2017 India Total Remuneration Survey, companies are likely to dole out 10 per cent salary increases across industries in 2018. The bad news is that you may miss out simply because you didn't ask for a raise.
A 2016 survey by salary.com has revealed that, worldwide, 18 per cent of employees never negotiate their salaries, and 44 per cent of employees never even bring up the topic of a salary increase during their performance appraisal. These numbers don't surprise Nimisha Dua, a senior HR manager. Dua tells us she's frequently approached by those who're flummoxed by how they should go about asking for a raise, "and often, they're experienced professionals, people who have worked in the industry for many years."
The experts we spoke to emphasised that while there's no guarantee that your boss will acquiesce to your request for a pay hike, you're not going to get a raise unless you ask for one. So, do ask, but first, arm yourself with this advice — it may improve your chances of success.
Rehearse the discussion beforehand
A little preparation will give you an edge in the meeting, so start by documenting your work before you schedule that conversation. Lina Das, HR Anexi says, "You should know and be clear about the expectations that your company has had from you from the time you started working there. Look back and consider: were you able to achieve the goals that were set for you? Did you meet your targets, and better still, did you deliver beyond your targets? Be clear about what was agreed upon at the beginning of the year and about what you have achieved. You should not fumble with your data."
Adding that it's a good idea to tell your boss why you want a raise, Das says it's even more important to list concrete reasons why yo u deserve one. "Aside from your achievements, do mention any expansion of your responsibilities, effectual strategies you adopted, initiatives you spearheaded, and what plans you have to increase your department's success," says Das. She recommends memorising this list and rehearsing it beforehand so as to deliver the information with confidence. "You could also print out a copy of this list for your boss, so she or he may look it over later, and take it up with supervisors if need be."
Focus on you, not on your colleagues
Payal Sondhi, Manager, Human Resources, SILA says, "Also, list what else you have to offer the company — new skills you've developed, new contacts you've made, for instance. While doing this, also explain how much your work has already benefitted the company," says Sondhi. "Start with your accomplishments that have supported the company's vision, and build your case." Sondhi cautions that, "while doing so, it's important to resist the urge to compare your work with that of co-workers as this would only make you seem petty. And never compare your salary to what you've discovered your co-worker is earning, as just the fact that you know that figure will make you seem like a busybody."
Research your market value
Dua says, "It's vital to arm yourself with numbers. Research what the salary benchmark is for someone in your position/role, in your industry, with your level of experience and skill, and in your location."
To this, Das adds, "Also, try and get a hold of some information about the pay hikes in your company in the last few years, so that you know what to ask for, and what you can expect, realistically."
Time your pitch right
Timing is everything. If your company is making fat profit margins and sales are at a record high, it makes sense to put in your request right then — strike while the iron is hot. Sondhi adds, "You might have closed a big deal or led a project that was a huge success. It should be obvious that this is the time to ask for a raise, so don't let the opportunity slip by. Do emphasise how big an asset you are, and go on to ask for that raise."
Rajiv Naithani, HR head at Infogain India adds, "You shouldn't wait for the formal closure of your appraisal before you schedule this discussion with your boss. Rather, it's advisable to have regular discussions about how you have been contributing and how you plan to contribute in the future. It is good to have these conversations intermittently, rather than to wait so long that a reactive discussion becomes necessary."
A raise, by any other name…
"Use the popular technique of MESO (Multiple Equivalent Simultaneous Offers) in your negotiation," says Dua. She refers to a technique that involves making multiple offers to your bargaining partner, all of which are equivalent in your mind. "In a raise negotiation, this means remembering that compensation is about more than just money. Look for high value alternatives, like a role change, for example. Draw up a list of perks and opportunities that can result in satisfaction that's equivalent to a pay hike, like, for instance, paid leaves or vacation time, flexible work hours, stock options, or even the opportunity to work in a high visibility project like a global summit."
Be realistic
Naithani cautions against initiating a 'negative engagement.' He says, "It's important to not expect an unrealistic number, and to be open to reason. Make a realistic request, given market conditions, the company's budget and your own performance and market positioning."
What to do when you're turned down
Though a rejection is never easy to digest, it's important to remember that your request for a raise may be turned down for various reasons that have nothing to do with your performance at all. It may simply be a question of the company's budget constraints or a matter of policy — you may not have been with the company for long enough to be considered for a raise.
If you truly feel you're not valued or that you're stuck with a terrible boss, it may be time to seriously consider looking for other opportunities. But before you jump to this conclusion, remember to separate your emotions from your decision. Cautioning against acting impulsively, Sondhi recommends, "Take a deep breath, and calm down before you decide to take a radical step. First, ask your boss for constructive feedback, and based on this, try to improve on areas that need work in order to make yourself eligible for a raise. This may require acquiring new skills or improving your performance. Sometimes there may be a gap in what you believe is a strong performance and the boss's expectations — critical feedback will help you understand where the problem lies, but remember you would only benefit from this if you keep an open mind."
News Originally Posted on: MumbaiMirror