Posted on :

June 26, 2017
Industry :

Travel and Hospitality

Service :

Digital Transformation

Type:

Events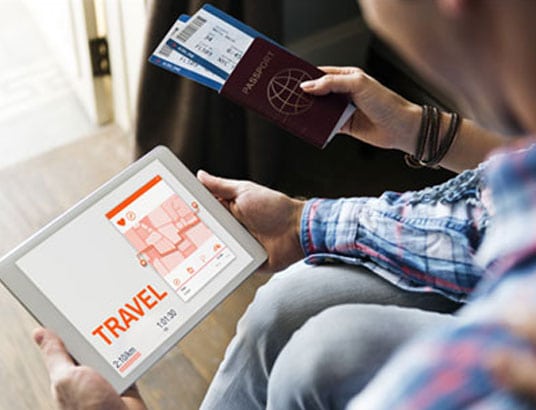 Visit Booth #33 and attend Infogain's workshop on Weds, June 28th, 3pm
Los Gatos, June 26, 2017: Infogain, a leading business and IT consulting leader of digital transformation and enterprises services for the Travel & Hospitality Industry announced its Silver Sponsorship for Sabre's Travel Technology Exchange 2017, to be held at the Aria Hotel in Las Vegas, Nevada from June 27 – 29, 2017.
TTX is a 3-day travel conference sponsored by Sabre that covers industry insights, technology breakthroughs, product training and unparalleled networking with travel professionals from all corners of the industry.
Attendees are encouraged to meet our Travel & Hospitality team at Booth #33, located at The Exchange trade show area to learn how Infogain is powering global travel with innovative technology solutions. In addition, Rohit Nagpal, Vice-President & Global Head -Travel & Hospitality, along with Josef Shomperlen,   Director – Travel Merchant Solutions at Trisept Solutions,– will host a workshop Wednesday, June 28, 3pm on the topic of "Travel Industry Digitalization for Upsell & Cross-sell"
Rohit Nagpal, Vice-President & Global Head of Travel & Hospitality commented, "As the travel industry continues to offer personalization and customization, travel agencies must stay ahead of the curve by exceeding expectations of the connected traveller. Infogain's personalized Digital Transformation solutions add value to the customer experience. In addition to our status as certified Red App Developer, Infogain's ready to use frameworks, such as Mobile Vacation Planner or Smart Retreat help travel agents to deliver personalized and interactive services."
Our digital transformation solutions and expertise spans the travel distribution and supply chains and includes:
Consulting, implementation, development and support
Digital Offerings: Machine Learning, AI and User Interface / User Experience (UI/UX)
Industry specific frameworks such as Mobile Vacation Planner, Smart Retreat and Apps such as Branded Fare, Lounge Pass and Refund Assist and more
Sabre services including Sabre Red App Development, Sabre Scripting expertise, Analytical Platform for Sabre, Sabre Central Command Services and Smart Travel for Travel Agency Back office
SI Partnerships with Trisept and Custom QC Tools for automation
Web services integrations
 About Infogain
Infogain is a leading business and IT consulting firm specializing in business process, architecture design, end-to-end project implementation, and managed services.  With close to 4,000 employees, Infogain has built its industry-specific business consulting and technology solutions to deliver value and competitive advantage to leaders in the Retail, High Tech, Travel & Hospitality and Insurance industries.  For more information, visit www.infogain.com.
 For more information, contact:
Infogain
Cathy Chandhok
VP – Marketing
Cathy.Chandhok@infogain.com
(408) 355-6028
Sudeshna Mukherjee
Corporate Communications
sudeshnam@infogain.com
+91 7738574137