Posted on :

December 9, 2020
Industry :

Corporate

Service :

Software Quality Engineering

Type:

Events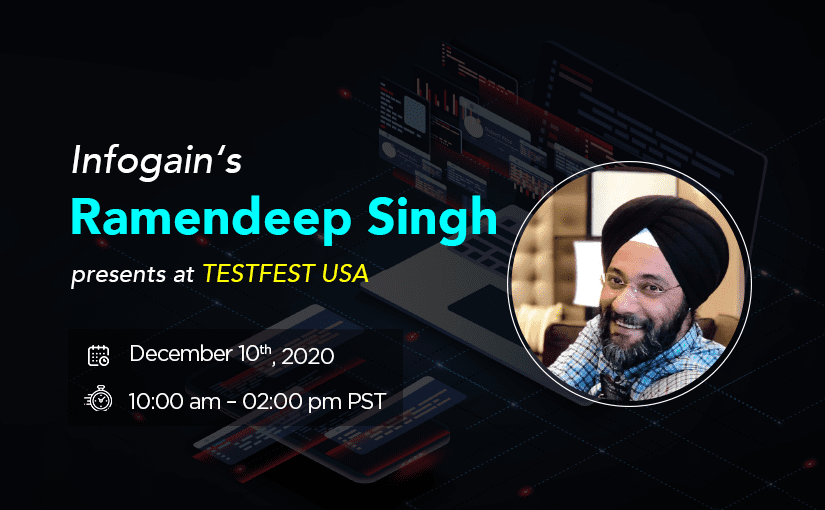 Infogain's Ramendeep Singh, VP Solutions and Global Head Business Assurance will present "Testing Digital Platforms" at TESTFEST on December 10th, 2020. He will discuss how testing platforms is changing testing practices. He will also elaborate on why testing platforms is different than testing applications.
TestFest is a series of software testing mini-conferences coming up in USA, South Africa, Australia, England, Philippines, Brazil, Singapore and India with 8 hours of live amazing sessions distributed over 2 days. This event will bring together hundreds of experienced like-minded people, who seek to improve their skills to fit new market requirements and stay tuned with the latest trends! The summit will provide an excellent platform to keep up-to-date with the latest industry trends, exchange experiences, discuss and deliberate ideas and benefit from networking opportunities.
To get insights, register now for more information, or contact us for a consultation.