Organizations need an EXP that can provide them with the insights to help employees identify ways to balance wellbeing and productivity.
Posted on :

June 25, 2021
Industry :

Corporate

Service :

Corporate

Type:

News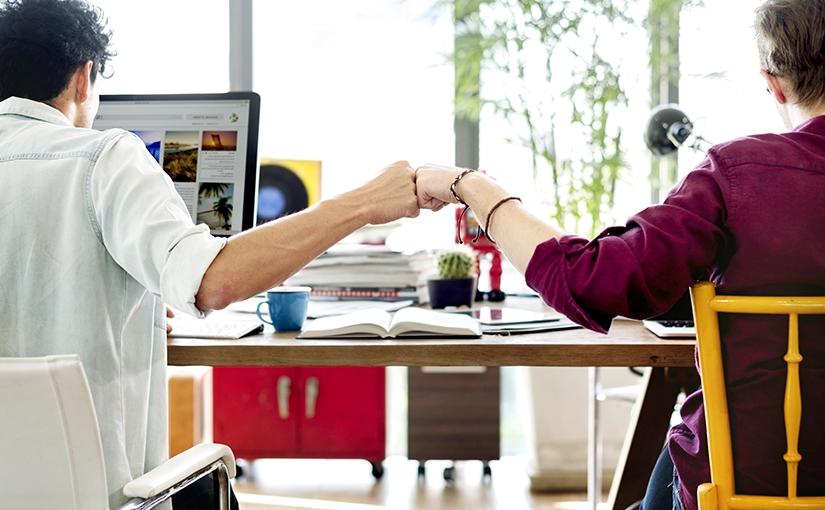 The following is an industry story that appeared in People Matters, featuring Rajiv Naithani, EVP & Chief People Officer at Infogain. Follow this link to view the original article.
When we talk of what constitutes a more meaningful employee experience, it boils down to six key elements as per Glint's People Success Pillars-Wellbeing, Connection, Focus, Empowerment, Growth, and Purpose. While the pandemic has cast its shadow on all the above-mentioned aspects, it has particularly brought into focus the element of well-being.
Employees have struggled and are struggling to balance work-life as the boundaries between work and life have blurred over the last year. Saddled with taking care of both responsibilities at home and work, employees have been afflicted with burnout and exhaustion. As if being disconnected and disengaged was not enough, even mental well-being has taken a turn for the worse.
Harshvendra Soin, Global Chief People Officer & Head – Marketing, Tech Mahindra, shared, "The pandemic has pressed the reset button, allowing us to redesign employee experience and nurture purpose-driven culture. These unforeseen circumstances have taken a toll on the mental health and well-being of associates which is why we have designed a 360-degree outreach program to ensure regular communication and support associate wellness."
Tech Mahindra in fact also recently announced the appointment of a 'Wellness Officer' to institutionalize the holistic wellness of all associates, partners, and vendors amidst the COVID crisis.
The same thoughts were espoused by Dr. Mita Brahma, HR Head, NIIT Ltd. who shared, "The COVID-19 pandemic brought to focus the well-being of employees from the physical as well as mental health perspective. With the second wave of the disease, employees experienced anxiety, panic and at times loss among their near and dear ones. There was no opportunity for a friendly hug, or just sitting together in silence."
And statistics corroborate the same. A Qualtrics study on mental health, 2020 revealed that nearly 70% of employees reported higher stress levels and over 40% are experiencing decreased mental health.
Hence, creating a great employee experience is more challenging than ever as the majority of the people feel stressed, disconnected, or disengaged. There has never been a bigger need for technology, data, and insights that are designed to improve the employee experience.
The case for breaks in an 'always-on' culture
One of the major downsides of this 'always-on' culture perpetuated by the pandemic is the back-to-back meetings. Back-to-back video meetings have become a hallmark of the pandemic era. One conversation ends, another begins, and too often there's no chance to stretch, pour a glass of water, or just take a breather and clear your head.
These back-to-back meetings are stressful and further contribute to the feeling of exhaustion and are simply not sustainable. Research by Microsoft's Human Factors Lab sought to find a solution for meeting fatigue—a pressing concern in our new era of remote and hybrid work.
The research showed three main takeaways.
1. Breaks between meetings allow the brain to "reset," reducing a cumulative buildup of stress across meetings.
2. Back-to-back meetings can decrease your ability to focus and engage.
3. Transitioning between meetings can be a source of high stress.
What it ultimately means is breaks are not only good for wellbeing, they also improve our ability to do our best work. Breaks, even short ones, are important to make the transitions between meetings feel less stressful.
What it also means is that by incorporating these insights into work-life, managers can actually take steps to improve the well-being of individuals and teams. Further, they can leverage tools and capabilities through an employee experience platform that can help them deal with the problem of digital overload faced by employees and foster their well-being.
Rajiv Naithani, EVP and Chief People Officer, Infogain shared with us, "Experience is defined by our ability to become a humane organization demonstrating compassion and empathy in our dealings with stakeholders, especially employees. Pandemic has created the need of being a humane organization that is consistently aspiring to focus on the employee's wellbeing, be it emotional mental, physical, and financial.  Other than building human-centered organizations, leveraging technology and human touch in a virtual environment could help organizations to deliver a differentiated employee experiences to employees.  What matters the most here is the intent to build and deploy human-centered solutions and services."
This has again put the spotlight on how organizations need an EXP that can provide them with the insights to help employees identify ways to balance wellbeing and productivity and to respond to changing needs over time and to help managers develop their teams and respond to employee needs while fostering decisions that improve team performance, work/life harmony, and wellbeing.
Helping everyone in the organization thrive: Introducing Microsoft Viva Insights
This is exactly what the Viva Insights feature of Microsoft Viva aims to address. Microsoft Viva Insights helps people and businesses thrive with data-driven insights and recommendations to improve productivity and wellbeing. It uses data to help employees protect their valuable time, whether it's to focus deeply on a single task or on themselves and their families. Managers can keep better track of their connections to their teams, and decision-makers can identify trends to help them respond in a fast-changing environment.
Viva Insights comes with features such as a virtual commute experience for better work- and home-life transitions and integration with Headspace, a global leader in mindfulness and meditation. The virtual commute feature guides people to close out tasks to free up valuable mental space, preview what's planned for tomorrow, and reflect on how they felt about the day. Another feature called The Protect Time Experience enables employees to schedule focus time to work uninterrupted during the day before it fills up with meetings. The daily briefing email from Cortana, helps employees to help start their day on track and seamlessly book time in the week ahead for catching up on emails, learning, or for other activities.
In addition, Insights enables people to schedule regular breaks during working hours, mindfully disconnect after hours, and see insights and patterns personalized for individuals, managers, and leaders. Team members receive recommendations and best practices to help them prioritize wellbeing and boost productivity.
Manager insights in Viva provide managers the visibility into work patterns that can lead to burnout and stress, empowering managers to help teams foster healthy work habits and feel balanced. For instance, Viva Insights can help a manager see if their team is at risk of burnout and provide recommendations like encouraging your team to turn off notifications, set boundaries in their calendar, and set daily priorities to focus on what matters most.
For company leaders, Leader insights help leaders answer critical questions about organizational resiliency and work culture by providing visibility into the impact of work patterns on people and the business. These could include wellbeing opportunities, but also things like space planning as companies reimagine their offices for hybrid work. Viva Insights also provides leaders with organizational network analysis to understand the connectedness and cohesion between and across teams.
Summing up, here are three ways in which Viva Insights helps in amplifying wellbeing and improving the productivity of all of your employees, wherever they are-
• Deliver personalized and actionable insights: Empower individuals, teams, and organizations to achieve balance, build better work habits, and improve business outcomes with personalized, privacy-protected insights and recommendations.
• Quantify the impact of work on people and business: Gain data-driven visibility into how work patterns affect wellbeing, productivity, and business performance.
• Address complex business challenges: Use advanced tools and integrations with other data sources to perform deeper analysis, address complex challenges, and respond quickly to change.
Ultimately, as the pace of work accelerates, preventing burnout and enhancing wellbeing is critical to sustainable success. This is where Microsoft Viva Insights aims to help organizations with data-driven insights and recommendations to improve the productivity and wellbeing of their people.