Posted on :

April 17, 2017
Industry :

Service :

Digital Transformation

Type:

News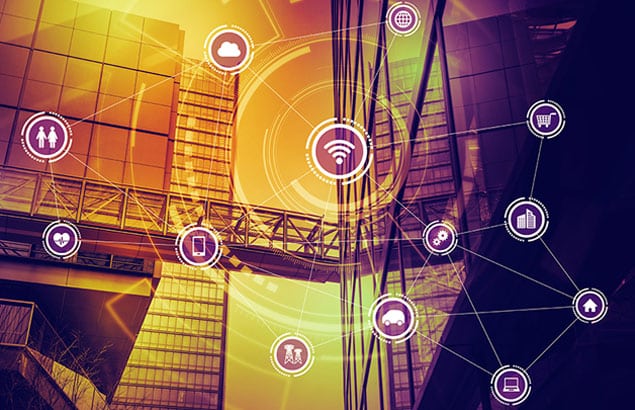 Sunil Bhatia, CEO, Infogain
Infogain –an overview of the company and work culture
Infogain is a leading IT solutions provider which specializes in software product engineering, digital service automation, cloud, mobility, testing and business intelligence & analytics for Retail, Travel & Hospitality, High-Tech, Insurance and Healthcare vertical. We have close to 4000 employees and nine delivery centers globally.
As an organization, we provide an open and flexible work environment and foster a culture of knowledge sharing, innovation, equal opportunity and teamwork for all our employees.I personally believe in maintaining regular, transparent communication with the team and encourage employees to reach out to me or anybody from the senior management team without hesitation. It is important that we empower each individual so that they can perform the best.
What is your Go-To-Market strategy?
Infogain's strategy is to deliver solutions that accelerate customers' digital transformation efforts. 2016 was a year of consolidation post the Blue Star Infotech merger and we have made remarkable strides, not only in winning new deals across verticals but, also in several emerging technology areas.  We will continue to invest in expanding capabilities in our key verticals while in the long-term you will see an increased focus on building a strong foundation which will pave our long-term growth.
We will partner with innovative, high-growth software companies, invest more in R&D and invent more industry-tailored solutions and frameworks.  We will intensify our focus on employee training and re-skilling in new age digital technologies.  Infogain is a customer-centric organization, and our mantra is that we are small enough to listen to customers' and big enough to deliver customized solutions.
What are the recent developments at the company? New technology development in Insurance, Healthcare, Travel verticals.
Recently we were recognized by Zinnov Management Consulting as an Established Niche Player on the global rankings of Service Providers in the Product Engineering space. We have also been recognized by CIO Review for our Testing Services.  To that end, we are constantly evolving to provide better solutions to our clients apt for the digital era.
For example, we recently developed a new solution 'One Search' for Corporate Travel Management Companies. One Search' is a Big Data Analytics solution implementing Machine Learning Algorithms that will make travel booking easier by reducing search time for travel products from disparate data sources. The solution also provides personalized recommendations for hotels, flights, car rentals, leisure activities and places of interest by leveraging data from social media and data sources that capture purchase behavior of travelers.
In the Insurance vertical, the team developed a voice-based mobile app and pattern analysis solution for a leading software company for its claims handling business. The solution was showcased to 230 partners at the client's 2016 annual user event. Infogain is aggressively investing in its client relationships and we are helping clients to move up the value chain by partnering with the min their digital innovations journey.
How & Why Oracle based solutions, data Analytics, cloud computing etc. are the new trend setters today in retail industry?
The retail industry is extremely competitive. Both brick-and-mortar and e-Commerce firms are struggling to offer a multi-channel, personalized customer experience. To survive, retailers today need to optimize business operations, get better customer insights and connect with customers on multiple channels. Infogain is an Oracle Gold Partner with more than 10 years of experience in merchandising, stores and e-commerce solutions. Our partnership brings customers the best of both companies. Oracle's integrated suite of offerings offers real advantages and is a game changer for retailers. It offers a full suite of best in class solutions from retail planning, merchandise management, supply chain management and retail point-of-service.
What are the business expectations and targets that you have to set out to meet in Indian and Market outside India?
We are focusing on increasing our revenue base and profitability in the target markets, and we expect the company to grow to half a billion dollars, through organic and inorganic growth within the next five years. To this effect, we are continuously focusing on our existing large accounts, we are strengthening our service lines to ensure better alignment, faster delivery and more accountability. Strengthening partnerships and alliances to help us to build Solutions & Platforms critical for Digital era.
Any tie-ups to be announced in near future?
Currently we don't have any plans, however we are keen on exploring possible opportunities in new areas of technology like machine learning, predictive analytics, natural language processing etc.
News Originally Posted on: DQ Channels