Posted on :

November 16, 2022
Industry :

Corporate

Service :

Digital Experience

Type: Blog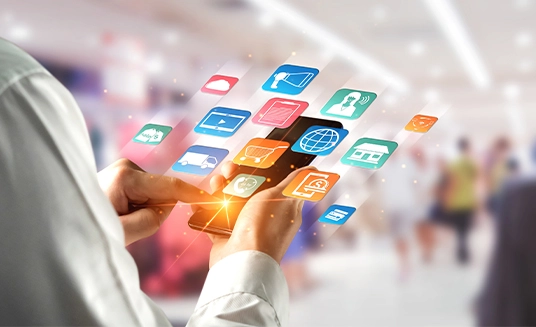 How do brands like Nike and Amazon keep customers even when their digital products (occasionally) fall flat?
They delight customers, which lets them monetize that trust. They keep channels open and constantly try new things, so customers expect them to innovate, and the ability to live in perpetual beta becomes a differentiator.
These brands have turned their customers into digital stakeholders in the business, which makes Digital Experience Platform (DXP) critical because it's the foundation of the customer experience.
So how can you balance your DXP with the other platforms you need to live in perpetual beta?
Map and understand the customer journey. Start by architecting, configuring, and building your platforms to integrate with your legacy systems. Then identify the key customer touchpoints within each journey so you can measure performance and establish "listening posts" at those moments of truth. This will prepare you to align your tech stack to deliver what you need.
As you climb the maturity scale, leverage scalable, agile, AI-driven content management systems to deliver personalized content at scale. Then you can manage thousands of assets to create, deliver, and optimize personalized experiences, then share them with audiences on any device.
Use AI-powered Marketing Automation Platforms to plan and launch campaigns that drive cross-channel customer engagement. Marketing automation platforms take the drudgery out of driving demand and conversion as you attract people, convert them, and shape your relationships with them. They enable you to plan and execute campaigns across touchpoints and devices, scale without help from IT, and leverage AI-drive insights to optimize your marketing programs. This lets you evolve strategies in real-time and manage cross-channel campaigns from one place.
Implement commerce platforms that personalize the buying experience. This is where your hard work pays off. These platforms let you scale operations, grow brands, introduce new products, and delight customers. You can create unified, connected shopping experiences across channels, add new brands and sites, expand geographies, and sell to businesses and consumers from the same platform. But without a DXP driving them, your customers will never get around to buying from you.
Plan to balance platforms. If your DXP plays well with your customer data platform (CDP), your marketing automation platform, and your eCommerce platform, then your brand can evolve from being omnichannel to being ubiquitous. Lots of products can do these jobs, so examine your existing stack, goals, culture, and audiences to find the best combination for your brand.
The relationships between your DXP and other platforms are crucial. The ideal mix of platforms is specific to your brand and to your customers, but the building blocks are the same for all brands.
Even if you already have the tools, platforms, and infrastructure you need to automate serving experiences across channels, you may need to adjust the relationships between them to realize their full potential. This requires a partner who can build bespoke experiences that enable perpetual beta because a relentless focus on sheer scale and repeatability is a thing of the past.
Contact Revel (an Infogain company)  to learn more about how to balance your DXP with your other platforms.