"All of humanity's problems stem from man's inability to sit quietly in a room alone." Blaise Pascal
Industry :

Corporate

Service :

Corporate

Type: Blog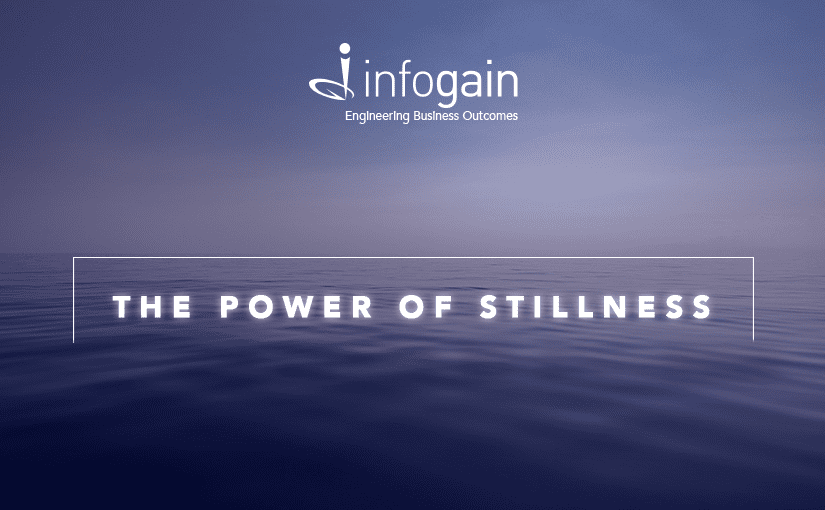 You wake up one morning and learn that your competitor has new offering with extremely favorable pricing. You have got to do something. Your boss is in town, so you rally your team to rush out and put together a competitive offering with even more favorable pricing. At the end of the day, you've cobbled together something, but your boss tells you to slow way down, cautioning you of the implications of not reading the situation clearly. Who knows how your competitors offering will play out?
"Sometimes the smartest move is to actually not move at all."
The desire to be seen doing something rather doing nothing – having a bias for action-is deeply embedded in human nature.  We tend to think that the people who are doing the most are creating the most value.
"Nothing could be further from the truth'' says writer and productivity specialist Mike Sturm. "In many cases, it's the person who doesn't act quickly or often — who restrains him or herself — that ends up affecting real change. Thinking, observing, exploring, or simply waiting are all work. Just because no movement or stress is observed doesn't mean that nothing important is taking place."
Bias for action is a propensity to act without extensive thought or planning. In business, it's based on management guru Tom Peter's theory that speed is a significant advantage in business and that regular action builds strengths and drives learning.  But there are consequences of the "doing something" mentality--pushing for solutions without doing an adequate analysis.
But according to Emotional Intelligence expert and author Steven J. Stein, individuals with effective impulse control have the capacity to think first rather than responding reflexively. This allows mental space for weighing alternatives and assessing options so that their actions and expressions are reasoned and well considered.
Practicing the 'do-nothing' approach in IT services
For many in the fast-paced IT Services world, it's difficult to imagine how being still could happen on a daily basis. Consider these examples:
When a team member strikes out in a direction you hadn't thought of, instead of responding, stay quiet and let him or her proceed, then see where it goes.
When evaluating what to do next in delivery activities, take a moment and consider if there are any current activities that should be dropped instead of doing.
When designing product UIs, consider designs inspired by stillness, such as designs with lots of white space.
Cultivate a culture of stillness in the workplace. Meditation, even if only for a few minutes a day, has extraordinary calming benefits.
Be a good listener, not just by being silent, but by periodically asking questions that promote discovery and insight.
Being busy does not mean productive. Be still, wait until your options are clear. You'll know when it's time to act.