"We're not competitor-obsessed, we're customer-obsessed. We start with what the customer needs and we work backwards." - Jeff Bezos
Industry :

Corporate

Service :

Client Relationship Management

Type: Blog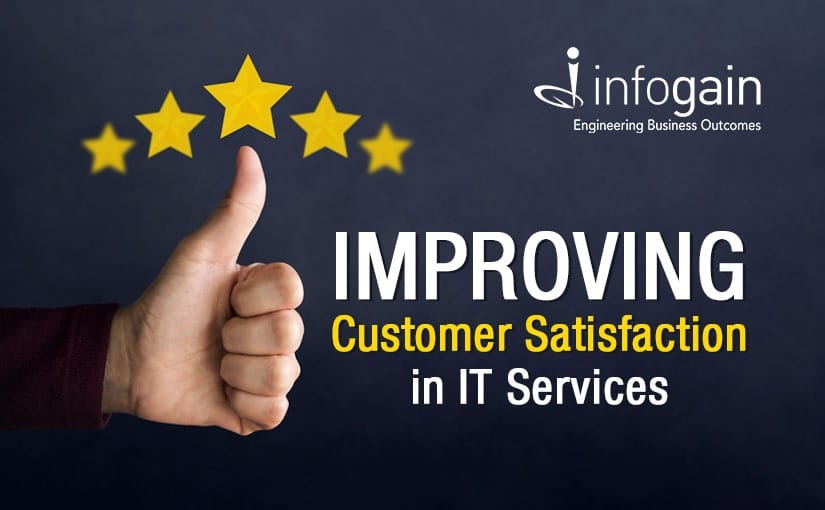 The value of improving customer satisfaction has never been more crucial. In this era of digital transformation, IT Service organizations have many new choices when it comes to customer service technologies. According to a study by Gartner, customer service applications are the largest subsegment of CRM, with more than $17.2 billion in sales for 2018. Let's take a look at three trending approaches that can make an existing CX strategy better. (Hint: All three focus on effortless customer experience).
The Customer Engagement Hub (CEH)
Engaging with your customers in a meaningful way is a priority and involves the connection between a customer and an organization through various interaction channels. "To offer an end-to-end customer experience across channels and departments, IT leaders must build a CEH," said Olive Huang, research director at Gartner. "Only a CEH can connect employees across departments, employees with customers, and customers with their peers, while also managing and optimizing personalized customer interaction."
The customer engagement hub is an architecture framework designed to connect and synchronize processes across multiple departments, including customer service, thus enabling the transfer of data among disparate applications and SaaS services. The CEH is not a packaged item of software but a system of systems from multiple vendors that IT leaders integrate.
A significant component of the CEH is the customer journey map, which enables the customer service organization to view its processes from the customer perspective. Understand the end-to-end customer journey, rather than focusing on channels and touchpoints.
Customer Service Analytics
Customer service analytics may not be a new trend, but the variety of data and the advances in analytics techniques continue to expand. The increased focus on data privacy requires a balancing act between relevancy and clear, transparent, and ethical uses of data.
The growth of digital business and increased customer expectations are elevating the importance of real-time, contextualized customer experiences.
According to a recent customer service and support study by Gartner, shared and trusted master data is key to digital business success. But creating, maintaining and using a single view of the customer is a challenge. "CSS application leaders must raise awareness of and directly contribute to an organization's information ownership, governance, and quality management structures and processes to ensure high-quality, accurate, and complete customer data," the report said.
The organizations must now:
Develop a trusted and shareable single view of the customer.
Capture customer insights using customer analytics, data science, and machine learning.
Understand which data is most relevant at different stages of the customer life cycle.
Extend CSS information as part of an enterprise information management program.
Self-service
After years of digitalization and the rise of bots, organizations are starting to take a self-service and automation-first approach. Why? Because people like to help themselves. This automation first approach is referred to as extreme self-service. In addition, customers are leveraging AI as individuals or as groups of customers (such as "people like me" communities). According to Microsoft's Global State of Multichannel Customer Service Report,  more than 90 percent of all consumers expect a brand or organization to offer a self-service support portal or frequently asked questions (FAQ) page.
Old trends are often the best trends
When it comes to customer service and satisfaction, there are age-old-must-have philosophies that sometimes get lost in the race to innovate:
Keep your customer informed at pre-defined and frequent intervals—even when a problem is not solved—is key to nurturing and retaining your relationship with them.
Be consistent: According to research by McKinsey, consistency is the secret ingredient to making customers happy. The research identified three keys to consistency:
Customer-Journey Consistency: Consistency in the most common customer journeys is a significant predictor of overall customer experience.
Emotional Consistency: Positive customer-experience emotions—encompassed in a feeling of trust.
Communication Consistency: Executing on customer journeys leads to the best outcomes and fix areas where negative experiences are common in a timely manner.