Industry :

Corporate

Service :

Blockchain

Type: Blog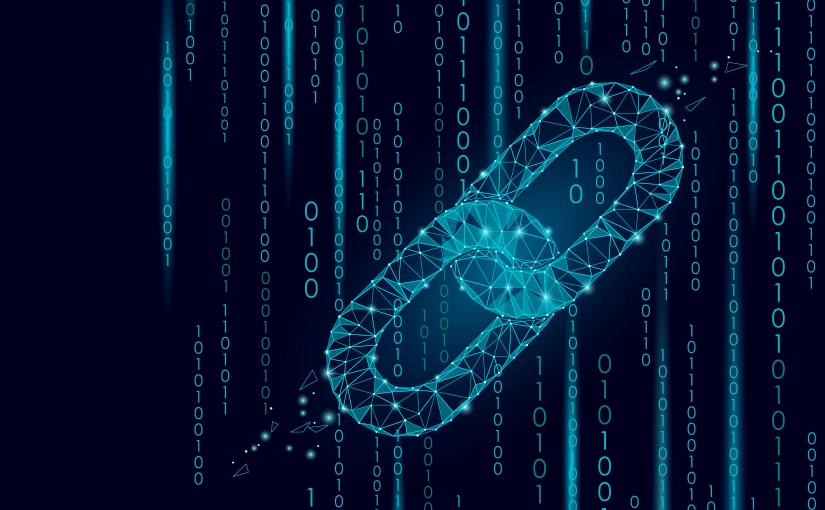 This blog is an excerpt from the presentation given by Raam Baranidharan and Sridhar Babu Kolapalli about blockchain at IIT Kharagpur Spring Fest 2022. 
Is blockchain a cryptocurrency or a bitcoin?
There is a common myth about blockchain that it is a cryptocurrency and can be used interchangeably. However, blockchain is not just cryptocurrency but technology that powers cryptocurrencies and many other use cases. Bitcoin is a currency that relies on blockchain technology to be secure. Blockchain is an emerging technology and has many advantages in the increasingly digital world.
During a transaction between two parties, if there is a lack of trust, a lack of a signing authority or a lack of secure storage solution with too many intermediaries and middlemen, then this vulnerability leads to rise in the need for a technology that facilitates a secure transaction. Blockchain is the technology that is the answer in such a situation. It is essentially a digital ledger that provides secure solutions for record-keeping.  Blockchain provides a decentralized environment where transactions are done on mutual agreement amongst the participants without any intermediary. It further facilitates the following:
Provides trust between two unknown participants doing certain business
Provides a trusted storage solution
Removes intermediaries and in-turn reduces costs
Blockchain technology also helps reduce the time to undertake transactions, removes overhead costs, reduces risks of fraud or cybercrime, and increases trust through shared processes and record/storage keeping.
There are four primary types of blockchain:
| | | |
| --- | --- | --- |
| Types of Blockchain | Description | Example |
| Public blockchain | This is a permission-less distributed ledger technology and anyone can join and perform transactions with just an internet connection | Bitcoin, Ethereum, Litecoin and NEO |
| Private blockchain | This is a closed network permissioned blockchain that is under the control of an entity. This technology is usually applied at privately held companies or organizations that want to use it for internal use cases. | Multichain, Hyperledger Fabric, Hyperledger Sawtooth and Corda |
| Consortium blockchain | Also known as Federated blockchains, this imbibes the features of both public as well as private blockchain technology holding a single consortium blockchain network managed by more than one organization | Marco Polo, Energy Web Foundation and IBM Food Trust |
| Hybrid blockchain | Also termed permissioned blockchain, hybrid blockchains are private blockchains that allow special access for authorized individuals. These types of blockchains are adopted to get the best of both worlds | Dragonchain, XinFin's Hybrid blockchain |
Further, it can be inferred that private blockchain is mainly used if a company wants to use it without making everything public. . Consortium blockchains can be applied across supply chains, such as in food and medicine, which require collaboration across brands, and hybrid blockchains can be applied to get advantages of both private and public blockchain with minimal disadvantage.
As the world progresses toward the Web 3.0, blockchain technology is also gaining momentum mainly due to its decentralized network nature and user-centric focus on ownership. The rise in NFTs, users having control over their data and the ability to monetize it, metaverses, and decentralized social networks are expected to increase the demand for blockchain technology. Since Blockchains provide traceability and immutability out of the box, enterprises are adopting this for their own use cases (public or private)
Gartner forecasts that the business value generated by blockchain will grow rapidly, reaching $176 billion by 2025 and $3.1 trillion by 2030. Further, the technology is being applied across various industries owing to the nature of its secure and trusted transactions.
Some interesting use cases for blockchain are as follows:
BFSI (Banking Financial Services and Insurance): As the world is coming closer and is undertaking more cross-border transactions, there arises the need for faster online payments and new dimensions of exchanging money. Blockchain technology in the BFSI industry is expected to make such transactions faster, secure, and easy. Bank of America joined the Paxos Settlement Service, a blockchain-based network created by Paxos Trust Co. to facilitate stock trade settlement within minutes. HSBC and IBM tested advanced token and digital wallet settlement entailing direct transactions between two central bank digital currencies (CBDC).
Retail: With the world opening after the pandemic and consumers returning to their normal purchasing spree, retailers are facing challenges regarding quality, reliability, authenticity, product safety and shelf life. In this case, blockchain technology is mainly applied to improve inventory management and payment methods, enhance customer identity management, prevent fraud and counterfeit products, and introduce smart loyalty programs. Walmart uses IBM Food Trust blockchain technology to improve food traceability. H&M partnered with blockchain platform VeChain to integrate its crypto technology to help improve product traceability.
Supply Chain/logistics: After BFSI and retail industries, supply chain/logistics is another industry where blockchain is growing in prominence. Leading supply chain organizations are investing in blockchain technology as it reduces costs, removes intermediaries, and speeds up processes. Using blockchain, products are assigned unique IDs allowing stakeholders to see how the product moves to the end customer. Maersk and IBM have jointly developed the TradeLens platform which uses blockchain technology for efficient, transparent, and secure exchange of information for greater collaboration. FedEx is also exploring a number of potential use cases for blockchain technology and is a founding member of the Blockchain in Transportation Alliance and the Blockchain Research Institute.
Gaming & Entertainment: The rise of NFT and Metaverse has led to an increase in certain groups of gamers looking to earn and become product owners. In the entertainment industry, blockchain technology can help identify the right content owner and curtail fraud and copyright infringements. Spotify has acquired the blockchain start-up Mediachain Labs for developing technology for connecting artists and other rights holders with the tracks hosted on Spotify's service. Ubisoft introduced a new platform, Ubisoft Quartz, where it offers NFTs named Digits. Ubisoft Quartz will be launched first in the PC version of Tom Clancy's Ghost Recon Breakpoint and will offer unique cosmetic items on offer as NFTs.
Healthcare & Pharmaceutical: Blockchain technology is still in its nascent stages in the healthcare and pharmaceutical industry and can be used for storing critical patient information, drug diagnosis records, research papers and drug counterfeit market. It can also be applied for clinical trial purposes and supply chain enhancements. In Feb 2022, The Saudi Arabian medical institution, King Faisal Specialist Hospital and Research Centre, (KFSHRC) completed the deployment of blockchain tech when it implemented "a digital credentialing solution" for all patients that use its facilities via its Blockchain Lab. Further, SAP has teamed up with Merck, GlaxoSmithKline, AmerisourceBergen, and Boehringer Ingelheim to develop a blockchain-based decentralized and distributed ledger solution and an application to meet legal compliance requirements relating to drug counterfeiting.
Lastly, blockchain technology will not replace any traditional database but will give rise to a more secure, trusted and efficient storage system for transactions and partnerships.
Blockchain is an exciting, valuable, and disruptive technology innovation with use cases and innovative applications underway in many industries.  Contact Infogain to learn about our case studies and discuss ways we can help your enterprise reap the benefits of blockchain today.