Posted on :

January 25, 2018
Industry :

Retail

Service :

Type: Blog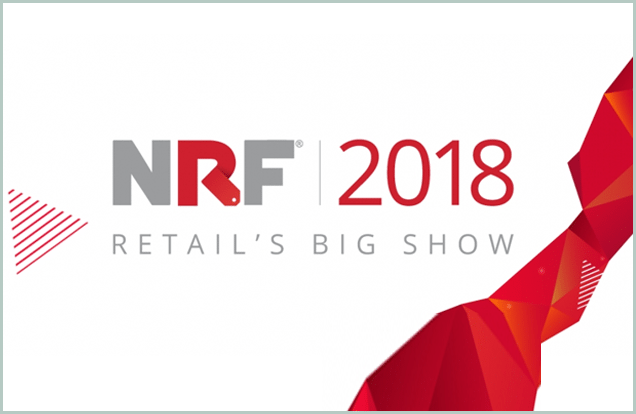 In 2017, 21 major retailers filed for bankruptcy, 9,000 stores closed, and 170,000 retail employees lost their jobs. It wasn't the best year to be retailer, but 2018 has begun with a far more positive outlook. Optimism was in the air at National Retail Federation's Big Show last week, where the theme was customer experience and innovation.
Infogain attended as an Oracle Gold Sponsor and joined Oracle, Oracle RGBU along with 500 other exhibitors and 35,000 attendees. Since Infogain implements Oracle Retail Solutions across department stores, retail and wholesale businesses, specialty, franchise and consumer industries, we enjoyed learning about how retailers and technology companies are connecting with customers and creating personalized sales environments.
Here are 5 takeaways from the NRF 2018 conference:
Customer experience is key:
Today, it is not just how retailers merchandise and sell their products to the consumers but rather how retailers are deploying technology to improve the customer experience, in stores or online. A customer who wants to sell a car with Sonic Automotive, for example, can drive their care into an "Appraisal Bay", go into the store and research trade-in options at the "Imagine Bar", a digital environment where customers can do their research. "We have experience managers," says Marti Eulberg, Director of Brand Management, "not sales people. They sit next to customers with iPads and share information together-total transparency".
Seamless omni-channel consistency:
Consumers can now engage with a company in a physical store, on an online website or mobile app, through a catalog, or through social media. They can access products and services by calling a company on the phone, by using an app on their mobile smartphone, or with a tablet, a laptop, or a desktop computer. Each piece of the consumer's experience should be consistent and complementary.
Retailers need to engage their customers:
Through social media? Yes, but also by listening to what customers are saying on social media says Emily Culp, CMO Keds. "Be obsessed with your customer," she said, "Simply posting photos or updates to a branded social profile won't cut it anymore." In addition, retailers need to give customers a reason to come back. Sonic Automotive, for example, provides free car washes for their customers for the life of the ownership.
Innovate with purpose:
Artificial Intelligence (AI), Augmented Reality (AR), Machine Learning, Facial Recognition, Digital Voice Assistants and Big Data will be the focus in 2018 and beyond for retailers to create more personalized shopping journey in stores and online, and better connect with shoppers. Already we're seeing multiple retailers and brands taking note. Ikea and Anthropologie were some of the first partners for Apple's iOS 11 launch, using Arkit to add features to their apps whereby you can see furniture placed in your own respective room to get a real feel for what it will look like in real life. Others in the home space, including Wayfair and Houzz, have also jumped on board.
The Amazon effect – are retailers ready?
Big retailers such as Home Depot, Target and Walmart will partner with niche technology companies like Infogain to help implement new technology into customer shopping journey. Infogain has implemented Oracle Retail Solutions across department stores, retail and wholesale businesses, specialty, franchise and consumer industries. Our services include end-to-end implementation and support with embedded accelerators to enhance the efficiency of your Stores experience, Merchandising and Omni-channel E-commerce capabilities including, Loss prevention, Mobility and EBS value chain optimizations. Our dedicated retail practice of 700+ Oracle consultants and community of 2,000+ developers can most certainly impact your business in more ways than one.
To speak to our Retail team directly, please contact us at retailservices@infogain.com for an appointment time.
Learn how Infogain's Innovative Mobile Point-of-Sale helped a National Specialty Retailer Reduce Costs and Achieve Greater Efficiency.