Posted on :

January 22, 2018
Industry :

Digital and High Technology

Service :

Digital Transformation

Type:

News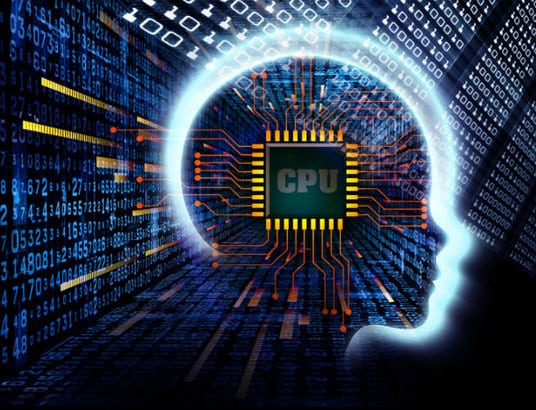 As time passes, large and small enterprises are all aiming to support or replace manual human-based activities with intelligent automation
There was a lot of excitement and buzz around Artificial Intelligence and Machine Learning in 2017. The rapid rise of AI and ML during last year suggests that it will become one of the majorly focused techs in 2018. From large enterprises to SMEs and small start-ups, all have started investing and funding heavily in both the domains. Besides, Gartner also observed a 500% growth in customer interactions on the topics related to AI in the past one year. "A 2017 Gartner survey found that 59% of organizations are still gathering information to build their AI strategies, while the rest have already made progress in piloting or adopting AI solutions. Furthermore, the market indicates strong investment in start-ups selling AI technologies." says D.D. Mishra, Research Director at Gartner.
Every virtual app, application and service is expected to incorporate some level of AI in the coming few years. Some of these apps will be such intelligent apps that cannot exist without AI and machine learning. Whereas, others will be introverted users of AI that provide intelligence behind the scenes. "There is an AI land grab from the large vendors making big bets and from start-ups seeking to gain an edge. They all aim to support or replace manual human-based activities with intelligent automation." adds Mishra.
Now that we have entered a new year, it calls for newer possibilities which will yield a world of intelligent apps. Applications will become more intelligent and smarter, as they understand the precise context. Giridhara Madakashira, CIO, Altimetrik says, "The Industry will witness quantum innovation, as more and more cognitive APIs powered by AI and ML are made available. The focus of these intelligent apps should be around business outcomes and Affective computing in bridging the gap between human emotions and computational technology."
It is true that physical realities and their digital counterparts have gotten pretty much blur now. This often results in forming gaps between computational technology and human emotions. Advances in computer technology now allow machines to recognize and express emotions but only to an extent. It does not pave the way for improved computer to human or vice versa communications. Machines should be able to detect and interpret the emotional state of humans and adapt their behaviour through gathering data and meaningful patterns to give appropriate response to those emotions.
In spite of all such obstacles, AI and ML is bound to move towards mainstream. It is expected to see more exploitation of these techniques for business applications- supply chain, core business operations, B2B, B2C, etc. will all be impacted in many ways. Ramesh Subramanian, CTO, Infogain says that as automated driving has taken the imagination centre-stage, these technologies are being piloted. "In particular, the breakout of robotics from shop floors into other areas has been much heralded but not visible as yet. It is predicted to see more progress in areas like these where AI and ML technologies can be utilized such as robot delivery agents (autonomous vehicles, drone deliveries, etc.) as well as special purpose usage (robot-assisted surgeries, for example)" he adds.
News Originally Posted on: BWCIOWORLD