Posted on :

August 18, 2015
Industry :

Corporate

Service :

Corporate

Type:

News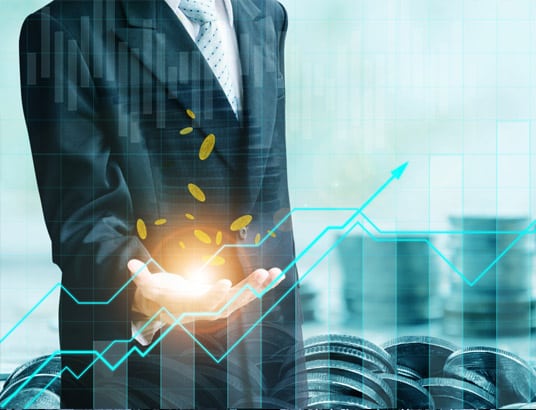 18 Aug 2015
New Delhi, August 11, 2015
Infogain, a global business and IT consulting leader, today announced that ChrysCapital has invested US $63M into the company. This infusion of capital will enable Infogain to broaden its solution offerings, pursue strategic acquisitions, explore new geographies and accelerate the expansion of its employee base. ChrysCapital is a highly reputed private equity firm managing assets of US $2.5B. The firm has been amongst the most prolific investors in the IT services space with investments in companies such as HCL Technologies, LiquidHub, KPIT Technologies, Cyient, Mphasis and Spectramind.
"The partnership with ChrysCapital signifies a major milestone in Infogain's business lifecycle," said Kapil Nanda, CEO of Infogain. He continued, "ChrysCapital's support will help our firm to grow organically and through strategic acquisitions. Additionally, we will leverage opportunities to further diversify into next generation service offerings such as the customer experience, cloud services and end-to-end retail solutions. Our plans for expansion into other service areas and geographies will further strengthen our position in the evolving IT services market. My senior management team and I have great confidence in Infogain's future, and we continue to hold significant equity positions in Infogain. "
Infogain has more than doubled its revenue in the last five years and remains one of the fastest growing IT services firms, with growth rates that are 50% higher than the industry average. It services 5 of the world's largest 50 and 20 of the world's largest 1,000 enterprises, and enjoys deep, long-standing relationships with each of its top customers.
"ChrysCapital is excited to partner with Infogain as it enters its next phase of growth," said Sanjay Kukreja, Managing Director at ChrysCapital. "Infogain has demonstrated industry leading growth rates, while building significant differentiation in the software product engineering and new-age, digital service lines. The company, with its strong leadership, talented employees, and outstanding customer base, is an ideal platform to build further scale through a combination of organic growth and strategic acquisitions."
Eddie Chandhok, President Global Delivery at Infogain said "We are excited about this new support for Infogain and look forward to providing our customers expanded offerings as we grow." He added, "Infogain has significant strength in processes, systems, thought leadership, innovation, and its collaborative culture. We look forward to leveraging these strengths to drive continued organic growth, and our entire team is excited about collaborating for success with other groups that Infogain engages with through corporate acquisitions."
About Infogain
Headquartered in the Silicon Valley, California, Infogain provides front-end, customer-facing technologies, processes and applications that lead to a more efficient and streamlined customer experience for enterprises in the USA, Europe, the Middle East, Asia Pacific and India.
Offering solutions for the high-tech, retail and insurance verticals, Infogain specializes in areas such as software product engineering, service automation and mobility.
With close to 2,000 employees, Infogain's business consulting and technology solutions deliver value and competitive advantage. The Company's customer retention rate of 90%+ over a five year period is a testament to the ability of the team to identify clients' specific needs and provide best-in-class solutions across a broad spectrum of service areas. For more information about Infogain, please visit www.infogain.com.
About ChrysCapital
ChrysCapital is a private equity firm that was started in 1999 and currently manages US $2.5B across six funds. The firm has deployed over US $2B across 70+ investments and has had 50+ successful exits. The firm's investors include global endowments, sovereign funds, family offices, foundations and fund of funds. To learn more about ChrysCapital, please visit www.chryscapital.com.
For more information,
contact:
Cathy Chandhok
VP – Marketing
Cathy.Chandhok@infogain.com
(408) 355-6028
Rinu Jha/ Mitali Prakash
rinu@kommune.in / mitali@kommune.in
+91 9999687155 / +91 9871983483