Posted on :

January 1, 2016
Industry :

Digital and High Technology

Service :

Digital Transformation

Type:

News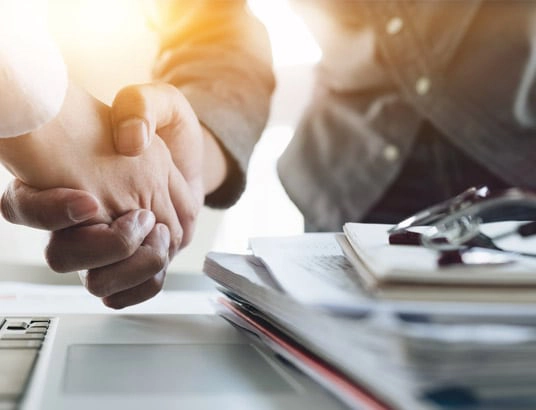 Accelerates lead in digital transformation, follows $63 million investment in Infogain by ChrysCapital last month
30 Sep 2015
Los Gatos, CA, September 29, 2015
Infogain Corporation, a global business and IT consulting leader, today announced that Infogain and Blue Star Infotech, Limited (NSE: BLUESTINFO) have entered into definitive agreements under which Infogain will acquire Blue Star Infotech's IT operations. The acquisition will expand Infogain's digital transformation offerings, particularly in the areas of Cloud, mobility, SAP and analytics; adding specialized capabilities in the travel/hospitality, high-tech and healthcare verticals. In addition, the acquisition will strengthen and enhance the leadership position of Infogain in the areas of product engineering and test automation.
Infogain provides customer-facing solutions, processes and applications that lead to a more efficient and streamlined digital customer experience for enterprises in the US, Europe, the Middle East, Asia Pacific and Indian markets. With 20%+ revenue CAGR, Infogain's growth has outpaced industry growth by more than 50%. The company has more than doubled its revenue over the past four years and continues to see significant traction among existing as well as new clients. This acquisition will enable Infogain to expand its services portfolio to support current customers, strengthen existing retail, insurance and high-tech verticals, and enter into new verticals such as travel and hospitality.
The combined entity will have revenue of over $150 million,close to 4,000 employees and eight delivery locations globally. This acquisition is being announced within weeks following a $63M Investment by ChrysCapital.
Commenting on the acquisition, Sanjay Kukreja, Managing Director at ChrysCapital noted, "BSIL's IT assets are an ideal fit for Infogain with the vision of creating a leading new age digital services platform with combined capabilities in Cloud, mobility, SAP, analytics and product engineering. We expect the combined company to grow to half a billion dollars, through organic and inorganic growth, within the next five years."
"This acquisition is another achievement toward our vision of transforming Infogain into a much larger IT services player delivering innovation and outstanding value to our clients," notes Kapil Nanda, President and Chief Executive Officer of Infogain. "Blue Star Infotech has achieved outstanding success over recent years, and I look forward to working with its high-performance leadership and team to deliver even greater value to clients. I am extremely excited to welcome them to the growing Infogain team."
"The IT industry is evolving as never before, and we are excited by the opportunity to offer our clients increased scale of our operations as well as broader capabilities including next-generation technologies," explains Sunil Bhatia, Chief Executive Officer and Managing Director at Blue Star InfoTech. "The culmination of many years of outstanding growth nurtured by ourfounder Suneel Advani, this acquisition will align BSIL's IT Business with a larger peer thereby strengthening its position in the industry."
Cynthia Stoddard, CIO at NetApp (NTAP) and a longstanding client of Infogain, commented, "Infogain's capabilities, talent pool, and geographic presence will certainly be expanded with the acquisition of Blue Star Infotech. We are excited to continue to involve Infogain in activities around our new offerings such as NetApp Private Storage for Azure and other Cloud environments."
Kapil Nanda, President and Chief Executive Officer of Infogain, will continue in this role. Sunil Bhatia will join Infogain's management team as its CEO designate, and will assume his new responsibilities as CEO of the combined entity on July 1, 2016. At that time, Kapil Nanda will transition to his role as full-time Executive Chairman.
BSIL's board of directors has unanimously approved the acquisition, which is expected to close towards the end of 2015, subject to BSIL shareholder approval, regulatory approvals and other customary closing conditions. Avendus Capital Private Limited is serving as the financial advisor and Talwar Thakore & Associates as the legal counsel to BSIL. Wilson, Sonsini, Goodrich & Rosati is serving as the legal counsel to Infogain Corporation.
About Infogain
Infogain (www.infogain.com) provides front-end,customer-facing technologies, processes and applications that lead to a more efficient and streamlined customer experience for enterprises in the US, Europe, the Middle East, Asia Pacific and India. Offering solutions for the high-tech, retail and insurance verticals, Infogain specializes in areas such as software product engineering, digital service automation and mobility. A Gold level partner of Oracle (ORCL), Infogain has outstanding Oracle capabilities for point-of-sale systems, merchandising systems, CRM systems, knowledge management systems, ERP and next generation call center capabilities. The company's customer retention rate of 90%+ over a five-year period is a testament to the ability of the team to identify clients' specific needs and provide best-in-class solutions across a broad spectrum of service areas.
About Blue Star Infotech Ltd
Blue Star Infotech Limited (www.bsil.com), a digital transformation consulting and services company, combines the best of engineering, creativity and technology to deliver the next generation of software solutions to its global customers and enable them to be future‐ready. Part of the well‐known Blue Star Group, Blue Star Infotech is a listed company with its global headquarters in Mumbai, India, and with operations in USA, UK, Europe, Malaysia, and Singapore. The company is focused on delivering value-added and future‐proofed software solutions by leveraging emerging technologies and trends while preserving existing investments for gaining competitive advantages.
About ChrysCapital
ChrysCapital is a private equity firm that was started in 1999 and currently manages US $2.5B across six funds. The firm has deployed over US $2B across 70+ investments and has had 50+ successful exits. The firm's investors include global endowments, sovereign funds, family offices, foundations and fund of funds. To learn more about ChrysCapital, please visit www.chryscapital.com.
Media/Investor Contacts:
Cathy Chandhok
VP – Marketing
Cathy.Chandhok@infogain.com
(408) 355-6028
Lynda Starr
Vantage PR
lstarr@vantagepr.com /
+1 (973) 386 5949
Blue Star Infotech
Investor Relations:
Aloke Ghosh
CFO & Company Secretary
Blue Star InfoTech Ltd.
aloke.ghosh@bsil.com +91-22-66956969