Posted on :

January 29, 2016
Industry :

Retail

Service :

Digital Transformation

Type:

News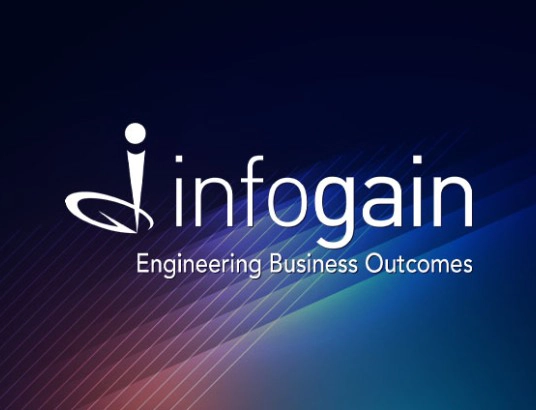 Los Gatos, CA – Infogain Corporation, a global business and IT consulting leader, today announced that it has helped a client complete a successful pilot of its new Point-of-Service (POS) solution using the Oracle MICROS X-store 7.1 suite of applications. This is the first live MICROS implementation by any system integrator since Oracle's 2014 acquisition of the retail and hospitality firm MICROS Systems.
In an age of increasing customer demands and stricter security regulations, Infogain specializes in implementation and support services for Oracle customer-facing solutions. Implementation of the new MICROS Retail X-store solution will enable retailers to strengthen their retail operations by combining a wide range of POS functionality including valuable real-time CRM features, omni-channel inventory visibility, and PCI compliant payment processing to ensure privacy of their customer's sensitive data. These capabilities streamline processes, enhancing visibility of inventory, fulfilling customer needs, and offering more flexibility for loyalty programs and rotating discounts.
During the first round of a multi-phased agile implementation model, Infogain integrated Oracle's Retail X-store POS and VeriFone Point for credit/debit, check and gift cards. The new POS system uses point-to-point encryption (P2Pe) and tokenization for payment processing without capturing any customer card information. The next implementation phase which will include EMV chip and pin payment processing.
"This exciting project demonstrates how Infogain helps transform the way retailers do business by delivering innovative solutions their customers want," notes Ray Allen, GM and Executive VP of the Retail Practice for Infogain. "We are excited to help retailers improve their customers? experience and meet the changing demands of the retail landscape. Not only does the solution meet the latest payment standards, but more importantly it helps retailers to drive and expand their business by offering their customers a better shopping experience."
About Infogain
Infogain (www.infogain.com ) provides front-end, customer-facing technologies, processes and applications that lead to a more efficient and streamlined customer experience for enterprises in the US, Europe, the Middle East, Asia Pacific and India. Offering solutions for the high-tech, retail and insurance verticals, Infogain specializes in areas such as ERP and Stores Implementation, payment integration, omni-channel solutioning, software product engineering, digital service automation and mobility. A Gold level partner of Oracle (ORCL), Infogain has outstanding Oracle capabilities for point-of-service, merchandising, CRM, and knowledge management.
Media/Investor Contacts:
Cathy Chandhok
VP – Marketing
Cathy.Chandhok@infogain.com
(408) 355-6028