In the Indian context, HR leaders opine losing a job is still perceived to be a big loss not just by the employee but by the entire family.
Posted on :

April 29, 2021
Industry :

Corporate

Service :

Corporate

Type:

News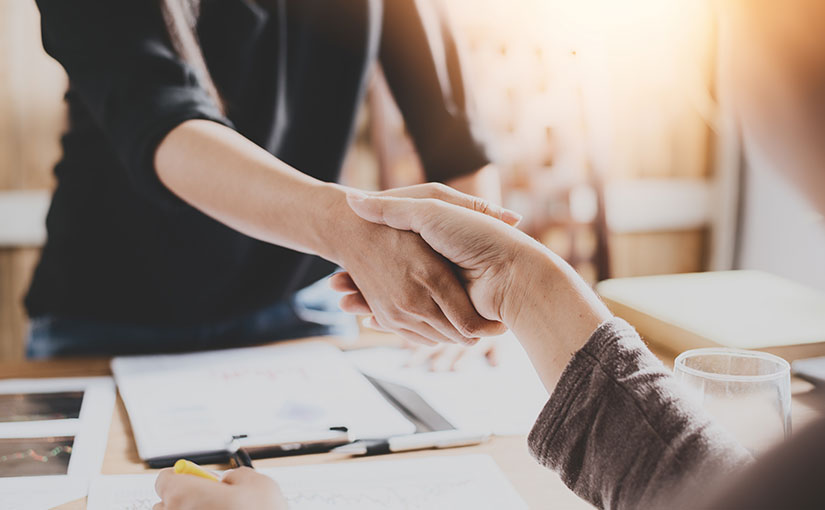 The following is an interview story with our Chief People Officer, Rajiv Naithani, published in ETHRWorld on April 23rd, 2021. Follow this link to view the original article.
The unforgettable hard feelings that hit employees and employers when the time of separation arrives, is what some experts call a time of opportunity. They say there is something like a moral compass that can shift exit conversations from insecurity and vulnerability to empowerment and opportunity.
But before we move forward, let's understand what major challenges HRs face while interacting with the employees at the time of their retrenchments!
HR leaders must detach themselves from the personal angle
In the Indian context, HR leaders opine losing a job is still perceived to be a big loss not just by the employee but by the entire family. And the retrenchment discussions hence are always difficult ones.
According to Rajiv Naithani, Chief People Officer, Infogain, the biggest challenge HR professionals may face from the employee is denial.
"Employees would not like to even acknowledge what has been communicated to them. This would always be followed by anger. The best way to deal with this is to remain respectful and listen to the expression of the employee," he said.
He suggests one should never forget that one deals with humans and not machines when such conversations are to be initiated.
"HR professionals need to deal with such situations with the utmost care, respect, humility, sensitivity and empathy," Naithani said.
For Minal Jagtiani, Co-Founder and CEO, LeadThink, it is about managing retrenchment conversation at many levels. But first, she suggests HR managers themselves have to be strong about it.
"They have to detach themselves from the personal angle while being emotionally strong. It is like handling two counter emotions at the same time. It is also about wanting to help but curtailing the humane instincts while offering them the conditions of the severance," she asserted.
In this interaction of projecting the grim reality, Jagtiani opines the HR manager has to represent the integrity of the organisation, deliver the details of severance with dignity – respect for and sensitivity to the employee while maintaining a degree of impartial distance, not indifference.
"This triad of balancing these deep emotions is complicated as it is complex. This, while assuring the employee that he or she is not being victimised but the exercise of retrenchment is a step towards business reorganisation," she added.
HR professionals need to reduce the unpleasant feeling
Experts say HR professionals must do the best they could to reduce the unpleasant feeling. If done right, they say, even with layoffs, organisations could still win parting employees' heart.
Highlighting the significance of keeping transparency, Samir Parikh, Founder, Naman HR, said communication is the key to enabling a conducive environment.
"Ensure that the entire leadership team speaks one language and unified signals are sent across the organisation. A company's candour in articulating to employees the difficult business realities that necessitate layoffs goes a long way in building up trust and goodwill," he said.
Parikh further said that who conducts exit conversation is as critical as what is being discussed.
"Credibility of the exit interviewer is the key. Training of the exit interviewer is another key, and all exit interviews must be preceded by good homework by the interviewer," he added.
"Let exit interviews become the bridge for long-term relationships with outgoing employees and not just transactional activity," Parikh said.
Jagtiani, LeadThink, said the goal for exit interventions is to deliver employees with that immutable self-confidence through the re-discovery and ownership of their unique brand of skills, capabilities and talent.
"New age exit interviews should provide latitude to the individual to socialise their newly found profiles. While doing this, they will naturally and authentically feel encouraged to take agency for their success and share their positive experiences of work. This becomes a win-win for both, the company and the individual," she said.
When employees share their experiences and capabilities while they were working in a company and from where they were retrenched, in a positive way, Jagtiani thinks it positions the company favourably.
"Just like onboarding is highly invested into, offboarding, even at the time of severance, can turn into a stage wherein lies an untapped mine of possibilities for the heads of marketing, talent and brand," she added.
According to Naithani, Infogain, today we live in a talent branding world. He believes every single employee serving the company, including alumni, are the true brand ambassadors of the organisation. Besides, the talent hunt will always provide ease to companies to get the alumni back home.
However, Naithani has mixed views on exit interviews' impact on marketing and positive relationships because he feels exit interviews or experience post-resignation is always a reactive process.
"Can we work towards creating a better experience overall for every single employee in the organisation? Can we create a culture that is sustainable and build an ecosystem that creates better experience and engagement for the employees? All this will always lead to a better relationship with the existing employees," he added.