Posted on :

April 30, 2021
Industry :

Corporate

Service :

Cloud Infrastructure

Type: Blog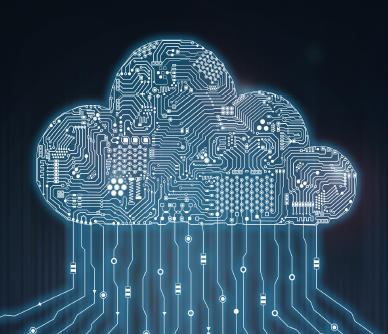 These days, some companies may find themselves busy moving their applications and workloads to the cloud and then encounter some unpleasant surprises in terms unplanned costs and complicated cloud bills. The cloud introduces new cost complexities, and there are no clear or widely published best practices to follow to assess and optimize the cloud IT costs and compare your company's IT spend with the industry peers. Invoicing, budgeting, and forecasting is no longer a one-time operational process done annually; instead, it is an ongoing task to monitor and control the spending due to the cloud's dynamic nature.
A cloud spend assessment is the first step to managing and optimizing the cloud and quickly identifying key areas of underutilized or overutilized spend. At Infogain, we provide multiple services and solutions for implementing cost reduction recommendations, automation, and enhanced cost spend in broad areas including compute network and storage. Our custom dashboarding and analytics services help you visualize the cost spend and identify opportunities to optimize processes and drive additional operational efficiencies. With this final step of our cost optimization services, we provide you with a reporting mechanism that is much crisper, clearer, and easier to understand as we help you operationalize the applications.
Assess:
Assessment of cloud spend is very important. Understanding your billing and invoicing is the key to solve many issues. Cost visibility includes knowing what you spend in detail, how specific services are billed, and the ability to display how (or why) you spent a specific amount to achieve a business outcome. Understanding which projects cost the most is the key to understand your billing. It's often seen that approximately 20% of your cloud spend is on underutilized resources, which can be reduced if assessed on time.
Some companies have as many as tens of thousands of SKUs, and if we don't know who is buying what services and why then it becomes difficult to understand the total cost of ownership (TCO) for the applications or services deployed in the cloud. In that scenario, it gets very important to assess and decide how to set up billing reports, use labels, build custom or detailed dashboards for more granular cost views, setup quotas and budgets, and to identify wasteful spent.
To get an accurate view on costs, we provide services to organize, structure, and establish a cost visibility model. We have built an assessment application that captures the way you are spending on cloud and the best practices and recommendations that are followed. Our recommendations engine identifies the pain points and recommends a strategy and the best practices to follow.
Implement:
After the assessment step, we help implement the best practices to optimize your cloud cost and avoid some of these unpredictable costs. This includes implementing custom dashboards, setting up resources, reorganizing the resource hierarchy, billing setups, optimizing the cloud, network, and storage costs. We help you enforce automation to start/stop your machines on defined schedules, right-sizing your VMs, help you with the use of pre-emptible VMs for your big data workloads, automated cleanup of compute instances, etc. We have seen that implementing automation schedules can reduce your cloud costs for development and QA by 50%.
We help you with the first step of creating a practice around how to identify the usefulness of an object or bucket to your business and optimize the cloud storage costs. Optimization of storage costs can be done by using storage classes for best-fit use cases, setting up lifecycle policies, deduplicating the datasets, object versioning, etc.
Additionally, it's very important to optimize the data warehousing costs. Using tools such as Google BigQuery, you can run blazing fast queries, get real-time insights with streaming data, and start using advanced and predictive analytics with built-in machine learning capabilities. We help with a quick check of your BigQuery environment and set up some guardrails to help you keep costs down.
Finally, every cloud deployment needs a network over which to move data, and this is a critical area in cloud spend. How you use that network impacts four critical aspects of your deployment: cost, security, performance, and availability. We recommend reviewing your overall networking spend strategy to understand what you're using, what traffic is flowing in and out of your cloud environment.
Operationalize:
We believe that there are many cost optimization approaches to consider, and often, cost optimization is not a one-time review. The application and operations teams' ideology to balance costs with performance, availability, and security usually requires collaboration across multiple teams. Post-implementation, it is imperative to keep the costs maintained and optimized and requires consistent reviews and operationalization. This in our view, is the key to the cost optimization strategy.
Contact us for any queries on cost assessment, management, and optimization services. Drop us a line at digital.engineering@infogain.com.