Posted on :

November 24, 2016
Industry :

Human Resource

Service :

Human Resource

Type:

News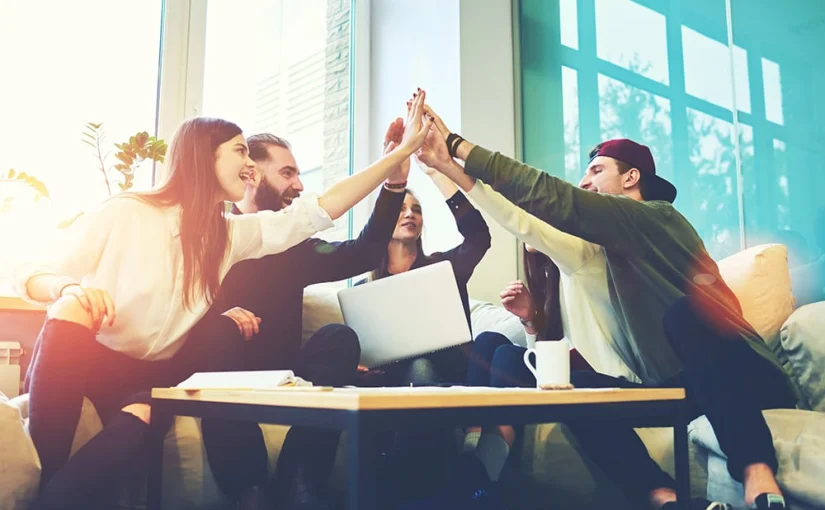 Employee recognition helps companies retain their talent…
Keyuri Singh
Though organisations claim that workforce is their greatest asset, only a few of them take measures to nurture them. Talented employees, today, have the power to pick and choose where they want to work. It becomes all the more difficult for companies to create a committed workforce. One of the ways of doing that is by appreciating and recognising good work of its employees.
Appreciation is a basic human need. It is a powerful tool that drives performance by creating an engaged workforce. Gallup's research on employee engagement states that organisations with engaged employees experience 147 per cent higher EPS. Enforcing a healthy work culture of recognition calls for a combination of top-down and bottom-up approach. Engagement and recognition are crucial to create effective employee appreciation programs. Acknowledging the efforts of employees is a genuine act of showing you care for an individual and their contributions.
Researches show that the act of appreciation benefits both the appreciator and the individual who is being appreciated. After being acknowledged, employees tend to work with more eagerness when they are praised by the senior management.
That said, many organisations are averse to the idea of appreciating their employees. They believe that continuous praising may result in counter-productive behaviour. They think that the employees may end up demanding financial benefits after they are appreciated. Such misapprehensions are highly misplaced.
Apart from workplace flexibility, few words of appreciation from direct supervisors, team celebration; training opportunities, and additional job responsibility are valuable for many employees than receiving monetary benefits.
Ways of communicating appreciation
Both formal and informal ways of recognising efforts are effective. Quite a few companies have introduced Employee Recognition Programs. It is needed that the HR departments should chalk out a transparent program to encourage managers appreciate their subordinates. With such initiatives, achieve specific milestones becomes relatively easier. In the absence of detailed guidelines, they may not make the effort to acknowledge the employees, due to their day-to-day business. One of the formal ways of appreciating, these days, is through social media. Social platforms are very effective for public appreciation.
However, informal appreciation is more effective than formal ways. When a senior official appreciates an employee for putting in extra hours on a challenging project, it instantly boosts the morale of the employee. He/she gets motivated to go the extra mile to accomplish any task assigned to him/her in future. Employee recognition also helps in employee retention for a longer period of time.
Recognising the Millennials
Millennial workforce is the new generation of employees. They have a completely different viewpoint about their work. Researches reveal that millennials prefer flexible work schedules and stress-free work environment. Gallup's research suggests that 38 per cent of millennials are willing to give up $7600 salary in favour of a contented office life. About 80 per cent of them prefer receiving feedback in real-time. 42 per cent yearn for feedback from their supervisors every week to understand their expectation.
Interestingly, these people are open to negative feedback as well. Data shows that 89 per cent of this generation desire rewards for a job well done. They also want to know if they are helping the organization achieve its goal.
To cater these expectations, companies are embracing employee recognition software, gamification, and online incentive programs. This generation is also keen to receive mentoring by their supervisors. This, apparently, is one of the best ways to appreciate them.
Employee feedback apps are gaining popularity for encouraging continuous feedback from employees, which can be upward, lateral or downward. Such apps enable the employees to rate each other and make out how well they are performing. They can also gauge what areas they need to improve themselves on.
The author is VP-HR, Infogain.
The news originally appeared in: Techgig