Posted on :

September 19, 2016
Industry :

Digital and High Technology

Service :

Digital Transformation

Type:

News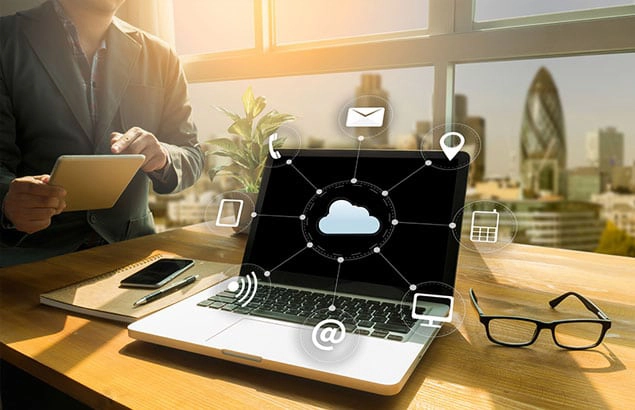 Pankaj Sabnis, Principal Architect-Cloud Computing, Infogain
Cloud computing is reshaping the productivity of businesses by leaps and bounds. Since more and more businesses are moving to the cloud, it can be assumed that cloud technology is now looked upon as the foundation of different enterprises. According to Forbes, cloud technology and cloud infrastructure market generates an ROI of approximately USD 21 billion, which is likely to go up by 20 percent by the year 2018.
The enterprises of the modern times are interested in understanding the key factors that help in leveraging the benefits of cloud technology to the fullest. At present times, every start-up,as well as big industry players are utilizing the advantages of cloud computing to enhance the productivity and efficiency of operating their businesses. A study conducted by Emergent Research revealed that cloud technology will completely transform how small and medium businesses operate by the year 2020.
The year 2016 has been witnessing a significant rise in the adoption of cloud application. Currently, a lot of businesses have been investing a fortune for implementing cloud technology, and the number will keep growing each year as more and more developers are focusing on building more apps for the cloud. Currently, many businesses consider cloud technology as the ideal vehicle for deploying infrastructure.
Factors that are leading to the increase in the adoption of cloud technology in 2016 are as follows:
Improvement in business speed and agility;

Cost-effectiveness;

Fostering innovation;

Driving real-time customer experience;

Dependability on service;

Shift to OpEx (operational expenditure) model; and

Ensuring customer engagement.
Here is a glimpse of the latest trends that are ruling the cloud computing technology.
Since a large number of consumers use smartphones compared to PCs, enterprises are focusing more on service delivery through the cloud, thus enabling cloud technology to penetrate across industries via mobile enablement.

Currently, Internet of Things (IoT) has been gaining a significant momentum in the market with each passing day. Since cloud forms the base of any IoT service, cloud computing providers are witnessing a remarkable growth in their revenue with the ever-increasing implementation of IoT by businesses.

Presently, the pay-as-you-go approach is on the rise and this is evident from the fact that businesses these days prefer buying services on demand instead of paying for long-lasting software and hardware that come with separate contracts for maintenance.

The key findings of a study conducted by RightScale in January 2016 revealed that hybrid cloud adoption is growing considerably at present times. Implementation of hybrid cloud technology went up from 58 to 71 percent y-o-y. At the same time, adoption of private cloud technology increased from 63 to 77 percent y-o-y.
As more and more enterprises start realizing the strong impact of cloud computing, more advanced trends will surface in the subsequent years, thus giving rise to the utility of cloud computing. However, before adopting cloud technology, it is imperative for enterprises to analyze their requirements so as to make the most out of their IT investment. For example, some organizations may need cloud technology for storing huge amount of data, whereas other organizations may adopt cloud technology for making recruitment process simpler.
At the same time, before adopting cloud technology, organizations should evaluate it from their own point of view. After gathering adequate information about cloud technology and its necessity, organizations should decide if they require private, public, or hybrid cloud technology. It is also advisable to network with other digital enterprises to comprehend the obstacles they faced while moving to the cloud and their current experience. A thorough understanding of cloud computing can help businesses in several ways. Thus, a bit of meticulous planning helps a lot in exploring different options.