Posted on :

September 6, 2016
Industry :

Digital and High Technology

Service :

Creative

Type:

News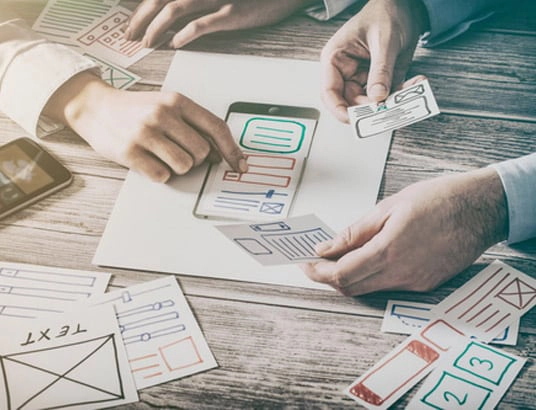 By Sumit Sheth, Head – Creative Imagineering, Infogain
User Experience Design (UXD) can be defined as the procedure of designing an application or a website or a mobile app by emphasizing on users' point of view. In simple words, user experience indicates the experiences that a user undergoes while making use of a digital product. Since tech-savvy customers always demand an unmatched digital experience, such as ease of use, utility, server speed, and system performance, web designers are putting more emphasis on high-quality user experience design as it goes a long way in attracting consumers to any digital product or mobile app.
We are living in a digital era where one cannot avoid the significance of smart phones, laptops, tablets, etc., as they have emerged as the main channels of communication and is crucial for the growth of the industry. Research conducted by experts reveals that ignoring the importance of usability engineering may cause the software development expenditure to go up by 60 percent, thus, making it an expensive investment.
Significance of a good user experience
In today's world, the customer is king; thus, it is necessary to keep the customer happy by catering to their needs because once disappointed, they can move to your competitors at any point of time. A Report by Gomez (Why Web Performance Matters) states that 47 percent of consumers expect websites to load within two seconds, and 40 percent asserted that they prefer moving to other websites whenever any website fails to load within three seconds. A similar report by Akamai (2 Seconds) infers that majority consumers prefer looking for other e-commerce sites for purchasing products if a website takes a long time to load. Online shoppers demand – and expect – quality site performance which is a requirement for optimal online success.
Considering these risk factors, businesses across the world have been investing more in the research and development of UX by making use of various advanced technologies so as to provide their customers with a fast and dependable experience on their mobile devices as well as desktops. In order to guarantee superior levels of satisfaction to their customers, companies such as Google, Facebook, Amazon, and other industry giants have also been continuously analyzing and experimenting with every major and minor aspect of their business with real users; and this practice makes them stand out as global leaders.
User experience is essential for businesses as it builds the impetus to drive a business forward. Furthermore, a good user experience helps in—
Boosting sales
Increasing online conversions
Improving brand image
Minimizing customer dissatisfaction
Reducing errors
Minimizing the cost of development
Improves efficiency of the digital product.
Every characteristic of a digital product directly influences the user experience—including the size and color of the font and placement of tabs on a website. This implies that an unparalleled product design can empower business to build a loyal customer base.
Factors to Consider
You should keep in mind that it takes only a few seconds to decide if your app or website is worth the users' time. Therefore, in order to provide customers with a unique user experience, developers should take the following factors into consideration—
Set a goal: Try to identify your audiences. Based on their choices, find out what type of user experience will they prefer
Gather user opinion: Once you have decided on the type of user experience that your audiences will prefer, the next step is to accumulate feedback from the users to know the advantages and shortcomings of your product's UX.
Be approachable: It is imperative to interact with your customers to know their viewpoints and assess if the digital product can be further improved. Developers should maintain transparency and value the opinion of the users so as to provide them with an unmatched user experience.
Be easy and simple: Make sure the product is easy to find and avoid using technical jargons and distractions caused by long loading times.
Measure user experience: This is an ideal way to evaluate the performance of your product's UI. This also helps you to deal with problems appropriately so as to satisfy customers and to get business leads.
A second-rate UX can destroy even the most excellent digital application by ruining its applicability. Thus, designing user experience in a planned manner is imperative for any and every digital product, as neglecting it will result in a substandard product that will ultimately drive consumers away. Digital products with a well-designed UX incite an emotional response among its users on the basis of its function, appearance, and experience. The quality of customers' experience certainly affects the sales of a business, and this is why a unique UX design proves to be so essential.