Industry :

Corporate

Service :

Data & Insights

Type:

Events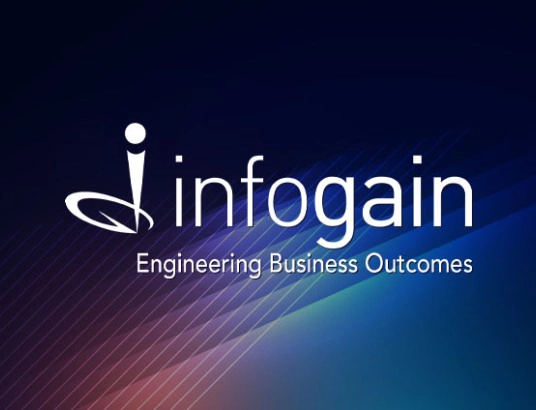 Analytics-driven achievements, presented at booth #4302
Singapore, May 11, 2016 — Infogain, a leading business and IT consulting leader, is participating at SAS Singapore Forum 2016. This year the event will be held at Marina Bay Sands, Singapore on May 12, 2016.  SAS Forum Singapore is the premier business analytics event which provides a unique learning and networking experience that blends senior executives, decision makers and SAS users. You'll hear experts from various industries share their personal insights and experiences; using analytics to achieve meaningful and measurable results.
Infogain is a Tier 1 partner for SAS in Analytics and Business Intelligence space, providing end-to-end solutions including consultation, implementation and support for SAS products. Infogain has nine year' experience delivering SAS Customer Intelligence, Visual Analytics and Supply Chain solutions and helps improve customer engagement for its clients globally. Infogain provides superior service delivery with its quick-ROI agile implementation approach, 360° customer views, and experience helping clients save millions of dollars using SAS-based analytics findings.
Mr. Manoj Mittal, Senior Vice President, International Business Unit, Infogain says, 'The event provides a great learning and networking platform for SAS users, partners and enterprises. Infogain is a premier partner and has been a SAS services provider for more than nine years. We have a dedicated SAS Center of Excellence and are helping clients globally transform customer experience through the application of SAS-driven analytics to solve business problems."
 About Infogain
Infogain is a leading business and IT consulting firm specializing in business process, architecture design, end-to-end project implementation, and managed services.  With close to 4,000 employees, Infogain has built its industry-specific business consulting and technology solutions to deliver value and competitive advantage to leaders in the Retail, High Tech, Travel & Hospitality and Insurance industries.  For more information, visit www.infogain.com.
 For more information, contact:
Infogain
Cathy Chandhok
VP – Marketing
Cathy.Chandhok@infogain.com
(408) 355-6028
Sudeshna Mukherjee
Corporate Communications
sudeshnam@infogain.com
+91 7738574137
PR Team
RinuJha / Veenit Tiwari
rinu@kommune.in/ Veenit@kommune.in
+91 9999687155 / + 91 9990650264