Posted on :

February 28, 2020
Industry :

Corporate

Service :

Corporate

Type: Blog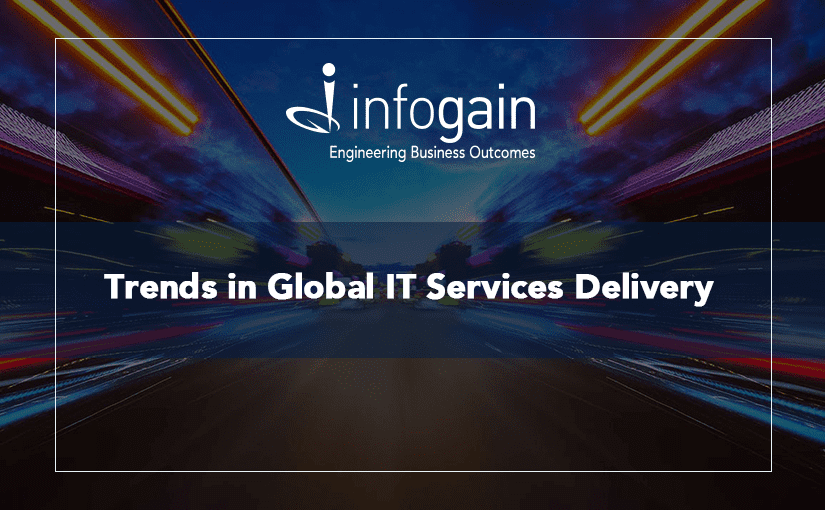 Focusing on employees and customers
The world of business is moving at a fast pace, especially with the profound impact of AI. But even as AI advances, we are far from reaching a point where people (aka 'talent') will become redundant. Businesses cannot function or deliver to their client without investing in their people and culture.
Here's my perspective as a long-time leader of Global Delivery of IT Services organizations on some upcoming trends, how we prepare for them while embracing the various challenges that we all face around hiring, retaining, and nurturing the right 'talent.'
Employees are our ultimate assets
One of the more famous proponents of this view was the business visionary Peter Drucker. Drucker strongly advocated that employees were the most important assets an organization could have and invest in. A people-centric, employee-leading culture is the embodiment of the brand an organization hopes to create. Furthermore, employees have become consumers in their workplace, and as a result, there is a trend to improve "employee experience." This includes all the stages that an employer must get right for a consistent employee experience: attract, 'engage,' hire, onboard, perform, 'engage,' develop and depart and still 'engage.' A strong culture led by people makes employees want to perform better and makes customers want to spread the word about you.
Now organizations are developing an integrated focus on the entire employee engagement and experience, bringing together the whole workplace, HR, and management practices that impact people on the job. This is especially recommended today with increasing transparency and the growing influence of millennials. Employees expect a productive, engaging, enjoyable work experience.
In my opinion and my every-day experience, 'People work for People', and organizational culture around talent building and retention is paramount. Perhaps this is the only area where I see many organizations facing the same challenge, year over year.
Enterprise Service management benefits mature service organizations
The primary function of a business is to serve the customer. The primary goal of your business is to create new customers or retain/regain customers. With increased attention on an improved employee experience comes another trend: enterprise service management, i.e., support functions, at the point of user experience. Various departments must come together to provide exceptional service, so users (employees) don't have to guess, for instance, whether to contact HR, IT, or facilities for a routine task. Instead, they simply contact the centralized service desk, whether a BOT or a person. This centralization helps in creating an amazing experience that enhances people's (employees') engagement.
Customer Centricity linked with People
A customer-centric way of doing business provides a positive customer experience before and after the sale in order to drive repeat business, enhance customer loyalty, and improve business growth. A customer-centric company is more than a company that offers excellent service. Customer centricity is not just about offering great customer service--it means offering a great experience from the awareness stage, through the purchasing process, and finally through the post-purchase process. It's a strategy that's based on putting your customer first, and at the core of your business.
In my view, if employees are happy, they shall keep their customers happy, come what may. It all goes back to the point of how well we're managing our people (Talent) to keep our clients satisfied. We are in the people business, and that's the reality.
Our perceptions of AI will normalize
AI has been the talk of the town! We will begin to perceive AI as a standard technology concept and begin to harness its real-world capabilities, despite its current situation of over-promising while under-delivering practically. AI needs to provide a platform for people to relate to it and then co-exist. This is the only way I see, at least in the near term, our delivery organizations will scale and live up to the satisfaction of clients.
The Bottom Line
IT services leaders need to seriously look after our people and key talent amid ever changing delivery trends. Irrespective of whether we do Agile, Waterfall, T&M, Fixed-bid, Risk-Reward, Productivity based, Output based, Revenue-share, or any other model, if we have right people and right talent to estimate the projects, we will succeed in meeting our customers' expectations and keep winning!