Posted on :

October 3, 2018
Industry :

Corporate

Service :

Cloud Services

Type: Blog
Author: Cathy Chandhok, VP Marketing
Technology has a critical role in meeting the changing demands of the modern consumer.
Emerging technologies such as artificial intelligence (AI), cloud and machine learning have dramatically changed the way businesses must meet the demands of modern consumers. Infogain partner Oracle is responding to this monumental shift and presented Impact for Business – Get Future-ready with Oracle Cloud," a mega-event September 28th and 29th where global Oracle executives, Indian leadership teams and analysts discussed the future of business and technology innovation. Steve Cox - Group Vice President, Oracle ERP and EPM Product Marketing presented a Keynote presentation on the topic of "The Promise of Transformational Technology". Infogains' Rajiv Naithani, head of India HR and Cathy Chandhok, VP of Marketing, were there to learn and share their expertise.
The Oracle event included various sessions with thought leaders discussing how emerging technologies enable organizations to pull down silos between various functions of the organizations and work as fully connected teams.
Cathy Chandhok led the CMO Roundtable session at Oracle Impact with a keynote presentation about emerging technologies and their impact on Customer Experience. Below are highlights and takeaways from her talk:
Emerging technologies and their impact on CX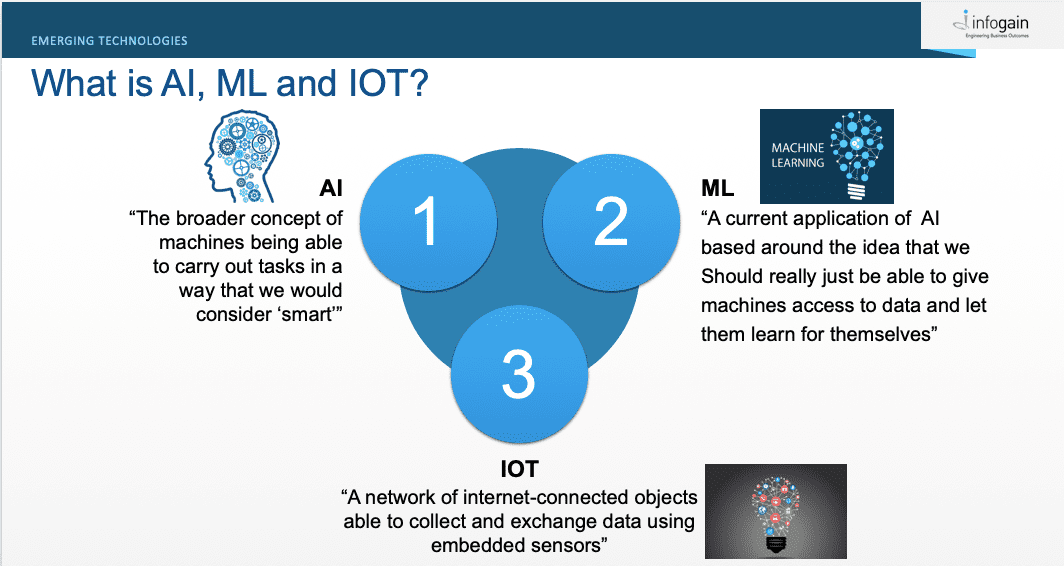 Marketing Technology (MarTech)
There is rapid growth in technologies specifically designed to automate and improve marketing effectiveness. Understanding at which stops in the customer journey emerging technologies -- AI, ML and IoT-- should be introduced is the current challenge for many CMOs.
Cathy showed mind-boggling maps showing the vast array of software products now available to improve marketing effectiveness. The array of marketing software products has expanded from 150 in 2011 to more than 7,000 in 2018. These products automate and improve effectiveness in marketing functions including advertising and promotion, content and experience, social and relationships, commerce and sales, data, and marketing management.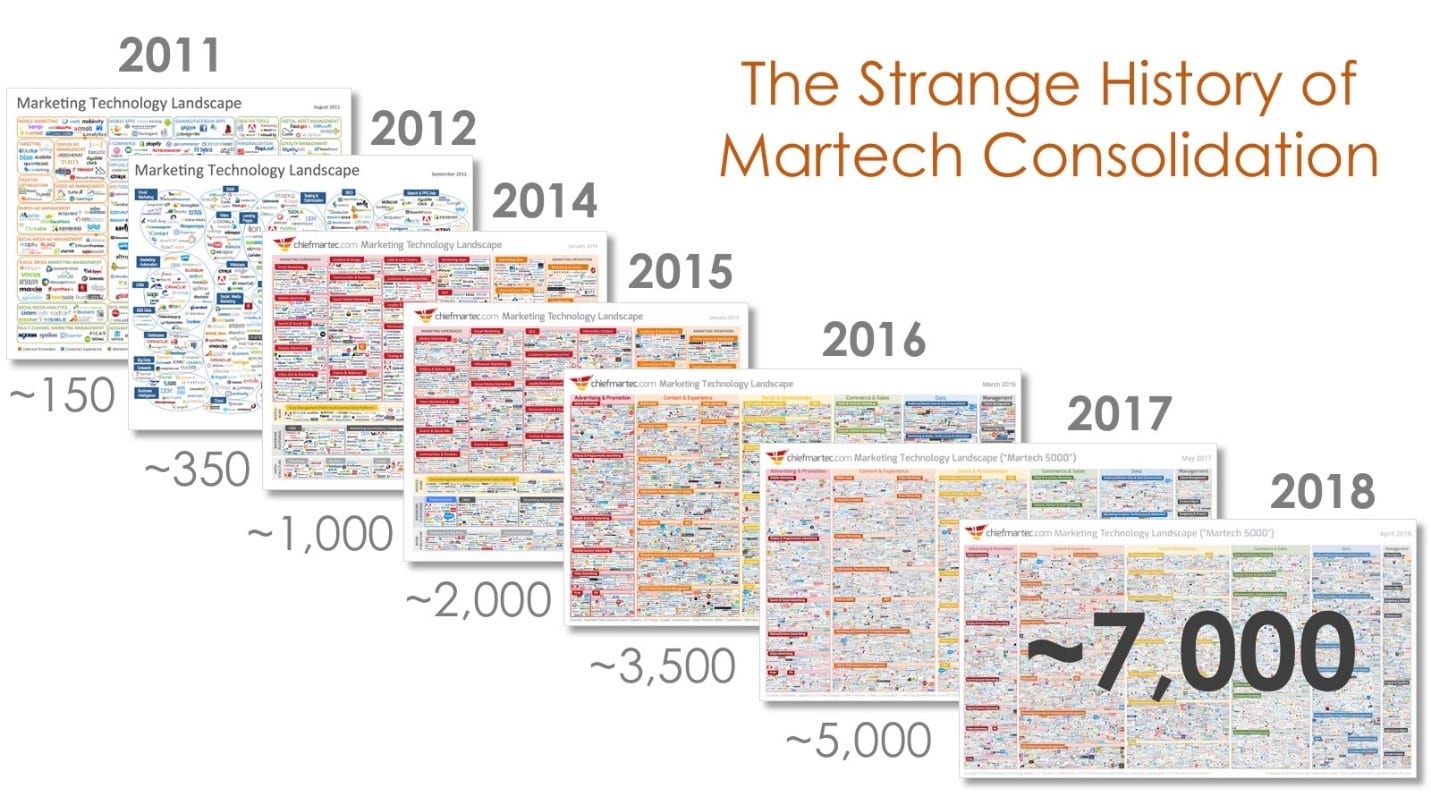 Source: Marketing Technology Landscape
CMOs at leading companies today document their own company's martech architecture; here is an example from Juniper Networks: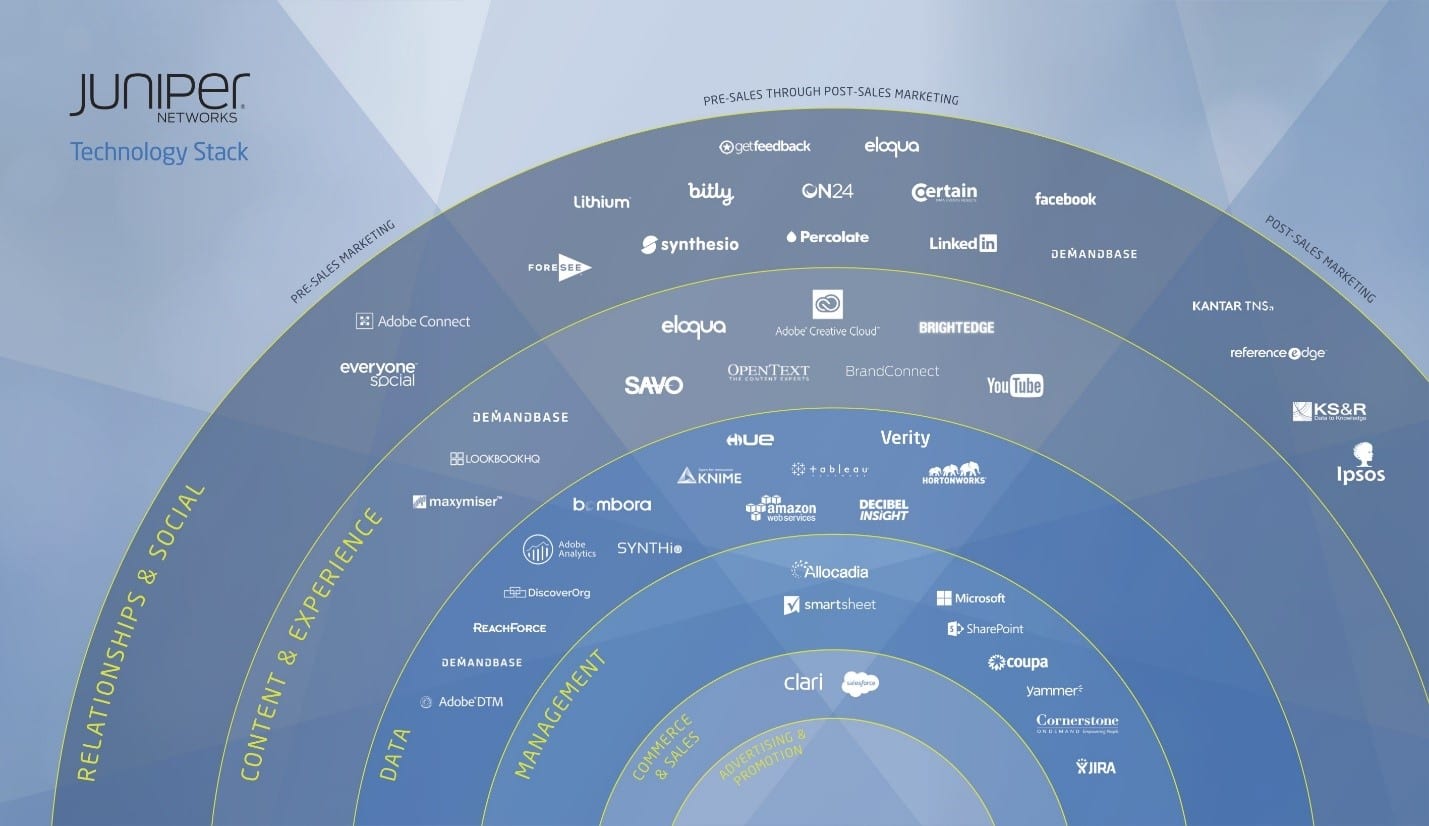 Source: Juniper Networks spans pre-sales to post-sales marketing in their martech stack
AI as the next frontier for marketing automation
As the next trend, artificial intelligence solutions are being developed to support various steps in the marketing process, from prospect nurturing, to sales, to post-sales support, with a variety of tools and platforms. Examples include:
AI for Marketing
AI for Sales
AI for Customer Service
Oracle CX Cloud
The Oracle CX cloud delivers seamless, omnichannel customer experiences with a complete, connected CX platform.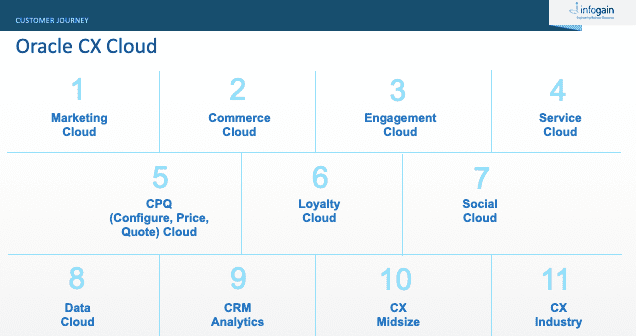 Read more about Oracle CX Cloud here.
AI tools and use cases by industry
AI applications are shaping every industry and business function. Some examples that Cathy shared in her presentation included:
BFSI: JP Morgan Coin, a ML-program that scans through and reviews commercial loan agreements in seconds
Retail: Knorr "Eat Your Food": offers personalized meal suggestions that include at least one Knorr ingredient based on a person's Instagram feed
Automotive: Google, the recognized leader in automated car development, and Tesla are both expending millions of dollars on technology and R&D teams. Both have test vehicles on the road and are rapidly inching toward commercialization of autonomous vehicles.
How to move forward?
Cathy concluded her presentation with great advice and tangible next steps:

Infogain supports transformational marketing technology initiatives at leading companies around the world, including consumer experience re-vamp, revolutionizing the use of knowledge in customer services, and leveraging robotic process automation to facilitate upscaling at rapidly growing companies. Contact a specialist here.