Posted on :

February 14, 2018
Industry :

Service :

Blogs

Type: Blog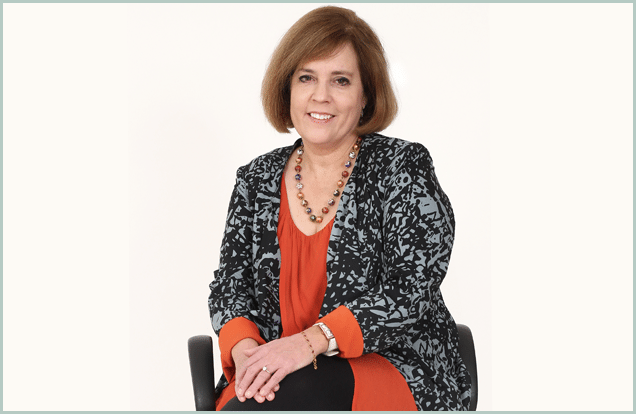 Cathy Chandhok shares inspirational message at INBUSH "Dare to Dream" Conference
Infogain received an award from Amity University at INBUSH, Asia's Largest International Business Summit & Research Conference last week. Infogain's Marketing Head Cathy Chandhok had the honor of participating in a panel discussion on day 2 of the three-day conference. The theme of the discussion was "Dare to Dream", and Cathy poignantly shared her unique "American in India" perspective to an audience of students and faculty at Amity and other universities. The discussion was broadcast globally to all Amity Campuses.
Below are key takeaways from Cathy's inspirational contribution to the discussion:
Technology is disrupting university education
Martin Bean, Australian education administrator and the current Vice-Chancellor of the Royal Melbourne Institute of Technology (RMIT) in Victoria, presented a thought-provoking keynote prior to the panel discussion, pointing out that technology is disrupting university education:
Tech is disrupting education, and many other sectors. In Biotech, for example, we can now create skin, bone, noses, ears, windpipes and more in the lab.
In general, tech is eliminating the middleman. If you want to become a billionaire, look for processes where there is a middleman and digitize that process.
Education needs to anticipate its own Uber moment, where a disruptor transforms the model and far outstrips the status quo on value, knowledge, skills and abilities.
Thinking outside the box
When asked how she "thinks outside the box", Cathy Chandhok mused, "I AM outside the box, being an American living here in India." She went on to point out four ways that Infogain thinks out of the box compared to others in the industry:
Infogain chooses a flat organization.
Infogain empowers employees at all levels, and involves them in designing the company's future.
It's considered OK to be different at Infogain. "We embrace the ideas that come from diversity," said Chandhok.
Infogain blocks out pre-conceptions and dares to pursue objectives that others would say are meant only for much larger companies.
Dare to Dream
Cathy urged students and faculty to get out of the box as well.
"This will naturally stimulate new ideas and dreams. You can do this by traveling to new places, accessing new sources of information rather than turning to the same sources every day. You can do this by purposefully putting yourself outside of your comfort zone, such as working with a team that is very different or starting a new hobby."
She also encouraged students to learn about technology even while studying non-tech topics at their university. "Learning, and in particular learning about and via technology will naturally stimulate new ideas and dreams," said Chandhok. "Visit trailhead.salesforce.com and experience how easy it is to learn about using Salesforce marketing automation technologies. This type of knowledge is fundamental in today's workplace."
The value of continuous learning
Referencing Martin Bean's keynote, Cathy reinforced the truth that today's world requires us all to learn continuously through our careers, breaking the old paradigm of learning, then working.
"Continuous learning is strongly encouraged at Infogain, and many of us try to devote at least 30 minutes a day to professional development," said Cathy.
"Enjoy learning now, and just watch how fun learning will become as tech brings us things such as the "brain net", which will soon allow us to upload emotions instead of emoji's in our WhatsApp messages and ultimately may enable learning downloads through our subconscious minds while we sleep."
Watch Michio Kaku's talk about where will the digital economy take us
Cathy reminded the faculty and administration that:
Learning today should be fun. She compared using trailhead.salesforce to going on a waterslide at the local "World of Wonder" water park. "I jump on, and before I know it, I have new knowledge and skills," she said. "Today's university faculty need to wake up to the reality that dull, traditional teaching methods do not compare well with the interactive, AR/VR, approaches being used outside of universities."
University administrators and faculty need to keep abreast of tech changes affecting the education industry. CBInsights posts a map showing 90 startups disrupting the education industry. Faculty and administrators should learn about these companies and then embrace them (by using their software) or compete with them (by innovating and doing it better than the startup).
–Submitted by a friend of Infogain
Dream with us! Visit Infogain's Careers section and learn the top 10 reasons to join Infogain.