Posted on :

October 7, 2019
Industry :

Travel and Hospitality

Service :

Client Relationship Management

Type: Blog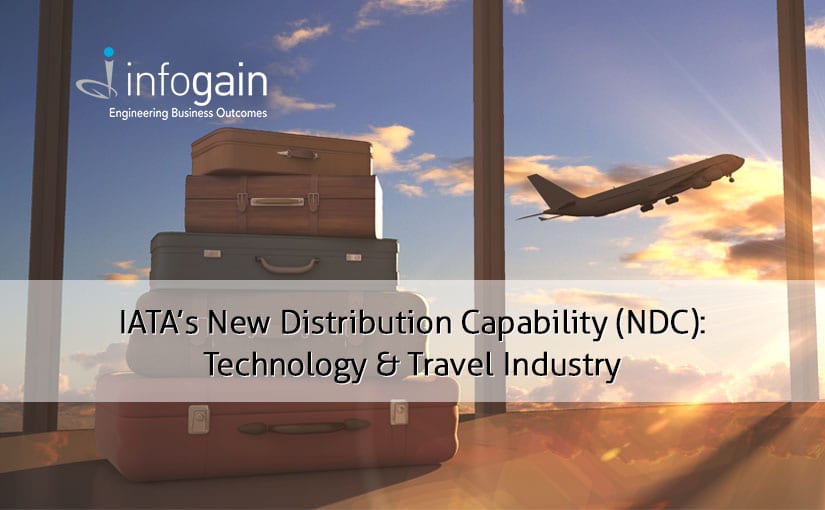 Authored by Anandraj Balasubramanian, Senior Consultant – Tech Support
The International Air Transport Association (IATA) launched its 'New Distribution Capability (NDC)' for the development and market adoption of a new, XML-based data transmission standard (NDC Standard). In short, NDC provides Airlines with the capability to give their customers a personalized travel experience that is more than just a ticket.
The airline ticket is transformed into a journey or an experience, enhancing the capability of communications between airlines and travel agents. The NDC adoption will allow the airline or travel agents to have better transparency across touchpoints, such as airfare, car rental, hotel, etc. It will also help with customer engagements throughout the journey. NDC is an excellent technology for customizing an end-to-end travel experience that caters to their customer's preferences. According to the Forbes article, "How Airlines Decide What You'll Pay to Fly is About to Change Dramatically," 113 airlines around the world have already signed on to use this new technology.
NDC is open to IT providers, intermediaries, third parties, or even non-IATA members. It is a standard that enables travel industry providers to add value-added services and new revenue streams by collaborating and working with their partners. With the NDC standard, airlines can present a standardized format that provides brand differentiation, personalization and accelerated promotion response times.
The standard is structured according to the seven distribution-related functions, from booking tickets to shopping and destination arrival. Working together, travel management companies, airlines, agencies, buyers and global distributions systems contribute to the NDC standard. Also, with a collaborative approach, participants can now verify that the supporting plans work correctly and are functional across businesses, geography, size, target markets, policies and location.
Benefits of NDC
Product differentiation - The new standards allow for rich content, enabling airlines to differentiate their product beyond just display prices and schedules. They will now include all service details.
Customer information access & Personalization - Airlines can now, with NDC's help, get direct information about their customers, making it easy for them to add more personalizations.
Pricing autonomy - Until now, most airlines published their tariffs via ATPCO (pricing data source), but with NDC (the new XML standard), airlines can build their own APIs. Thus, giving more control of pricing, allowing them to adjust individual prices or change prices. Airlines can also create their travel package offers and personalize it to their customers.
Ancillary products and services - Due to EDIFACT (Electronic Data Interchange For Administration, Commerce and Transport), airlines cannot include ancillaries (e.g. baggage insurance, onboard food) in offers. With NDC standardization, they will have the means to do this, giving them additional profits.
Less dependent on Legacy Passenger Systems (PSS) -Most airlines utilize PSS that contains reservation info, fares, and schedules. The current system exhibits poor performance and lags in modernization. NDC uses airlines' private interfaces and presents data stored in PSS databases for greater efficiency.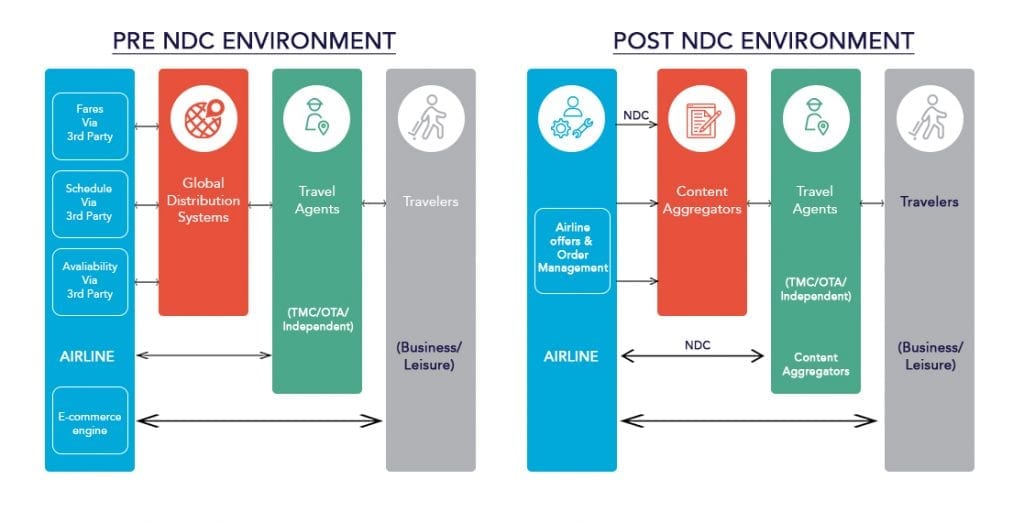 It will be accurate to say that NDC holds the promise of accelerated innovation in the travel industry. It is a significant change in the way travel is currently sold and purchased. Serving as the conduit for innovation, NDC improves industry collaboration and gives travellers a choice, in addition to added customer satisfaction. The IATA has stated that it wants 20% of sales with a group of airlines from the "Leaderboard" to be powered by NDC by 2020. Enforcing security and robustness of the technology will remain a challenge, given authentication issues that exist.
Infogain under its Travel & Hospitality practice works with the leading airline solution providers in the travel industry.
For questions and comments, or to speak to an expert, contact us
here
.