Posted on :

January 28, 2023
Industry :

Corporate

Service :

Corporate

Type:

News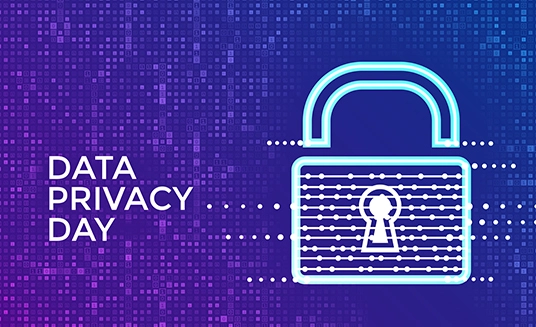 On the occasion of data privacy day, Infogain's CISO and DPO, Ravinder Arora, shared his insights on the significance of data privacy, the upcoming data protection bill and its impact. Read the original article here.
With the increasing use of technology across sectors, the risk of losing data has become a major threat. Strong Cybersecurity strategy is the most important aspect in today's digital world for everyone which need awareness on regular intervals. On this Data Privacy Day, the world is celebrating the significance of data privacy. Ravinder Arora, Global CISO and Data Protection Officer, Infogain shared his views on the role of data privacy with DT. Take a look.
Importance of Data Privacy Day
Data privacy is an important issue that affects individuals and organizations worldwide. Celebrating Data Privacy Day on January 28th serves as a reminder to raise awareness about the importance of protecting personal information and the responsibility that we all must safeguard. It is a day to reflect on our own data privacy practices and consider ways to improve them, as well as, to educate others about the importance of data privacy and the steps they can take to protect their personal information. By highlighting the importance of data privacy and promoting best practices, Data Privacy Day can help to create a more secure and privacy-respecting digital environment for everyone.
Implementation Of Digital Personal Data Protection Bill
The implementation of the Personal Data Protection Bill in India is likely to have a significant impact on the way that personal data is collected, used, and shared in the country. The bill is designed to provide individuals with greater control over their personal data, and to ensure that organizations handling personal data are transparent and accountable. The bill will establish a new regulatory body, the Data Protection Authority (DPA), which will be responsible for enforcing the provisions of the bill and ensuring that organizations comply with data protection laws. In addition, the bill includes clauses for data portability that will help any individual to easily transfer their data with different service providers, and the right to be forgotten, and in turn allow an individual to request that their personal data be deleted.
In addition, the bill lays down strict rules for data processing and sharing, including obtaining explicit consent from individuals and performing data-impact assessments before processing data, which will help individuals to protect their interests. In general, the bill is seen as a positive step towards protecting personal data in India and aligning the country's data protection laws with global standards. It will create an ecosystem for responsible data processing and sharing, promoting trust and confidence among individuals and organizations.
However, it's also important to note that legislation alone may not be sufficient to protect personal data; organizations must also take steps to implement robust security measures and to ensure compliance with data protection laws.
Plans to Boost Awareness about Data Privacy
By implementing the below strategies, organizations can help to educate and empower customers to take an active role in protecting their own data privacy:
Communication: Communicate regularly with customers about data privacy, including what kind of personal information is collected, how is it used, and who is it shared with. This can be done through email, social media, and other channels.
Education: Provide educational resources, such as guides and tutorials, to help customers understand data privacy and how to protect their personal information.
Transparency: Be transparent about data collection and usage policies and make it easy for customers to access and understand this information.
Security: Implement robust security measures to protect customer data and communicate these measures to customers to build trust and confidence.
Compliance: Follow all relevant data privacy laws and regulations and communicate any compliance measures to customers.
Encourage customers to actively participate in their privacy settings and personal information management.
Keep customers informed of any updates or changes to data privacy policies and procedures.
Make sure the customer service team is informed and trained on data privacy policies, so they can assist customers with any questions or concerns they may have.