Posted on :

June 10, 2016
Industry :

Digital and High Technology

Service :

Digital Transformation

Type:

News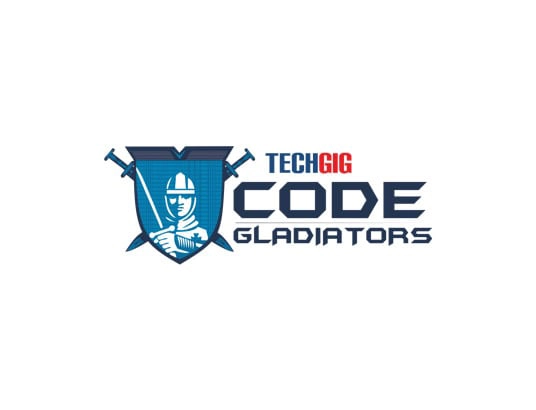 New Delhi, June 10, 2016 — Jatin Patil from Infogain wins the first prize for TechGig Code Gladiators 2016 E-Commerce Theme Contest. TechGig Code Gladiators is the biggest nationwide coding contest being organized by TechGig, a reputed portal for IT professionals. It saw a participation of more than 1.4 Lakhs this year, out of which only 150 made it to the finals. For the Theme Contest, the participants had to qualify three rounds which includes both online contest and offline presentations. The requirement for E-Commerce Contest was to develop an application with omni-channel capabilities for members to engage in cross-channel transactions such as buy-online & pickup at store; buy in store/online & ship to home; and buy online, return in store etc. Jatin was awarded with a trophy, certificate and cash prize of Rs.1, 50,000.
Infogain is a leading provider of e-Commerce Solutions for the Retail industry, helping organizations to maintain and improve customer loyalties. Infogain partners with Oracle and SAP to provide best-in-breed software platforms to provide consistent and meaningful customer experience across all channels.
Mr. Jatin Patil from Infogain says, 'The event provides a great learning experience and a great platform to showcase our talent. I am thankful to Infogain for allowing me to participate in this event and supporting me all the way. I feel proud and privileged to win the first prize for TechGig Code Gladiator 2016 E-commerce App for myself and my company'.
About Infogain
Infogain (www.infogain.com) provides front-end, customer-facing technologies, processes and applications that lead to a more efficient and streamlined customer experience for enterprises in the US, Europe, the Middle East, Asia Pacific and India. Offering solutions for the High-tech, Retail, Insurance, Healthcare and Travel & Hospitality verticals, Infogain specializes in areas such as Mobility, UI/UX, Business Analytics, SFDC, Testing and Application Management Services. The company has 9 delivery centers and close to 4000 employees globally. Infogain has a customer retention rate of 90%+ over a five-year period.
About TechGig Code Gladiators
TechGig Code Gladiators (TechGig Code Gladiators) gives an opportunity for companies to identify the The Best Coders in each company and give them a platform to compete with each other and with The Best Coders in India.  This is a unique proposition which brings together the top technology companies and the top coders in this country. Coding contests are high engagement activities and this format which pits company against company and coder against coder creates an enormous buzz within the technology community.
For more information, contact:

Infogain
Cathy Chandhok
VP – Marketing
Cathy.Chandhok@infogain.com
(408) 355-6028
Sudeshna Mukherjee
Corporate Communications
sudeshnam@infogain.com
+91 7738574137
PR Team
Rinu Jha / Veenit Tiwari
rinu@kommune.in/ Veenit@kommune.in
+91 9999687155 / + 91 9990650264