Posted on :

September 29, 2014
Industry :

Digital and High Technology

Service :

Package Implementations

Type:

News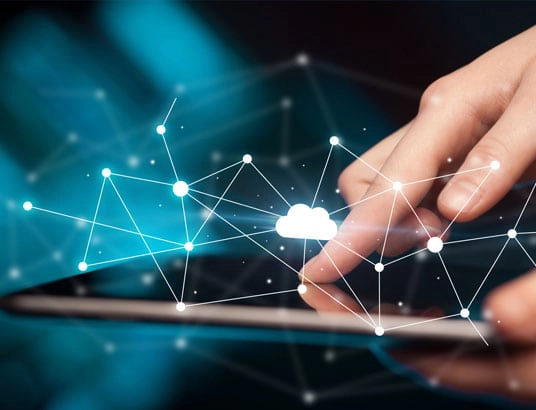 29 Sep 2014
Infogain, a leading business and IT consulting leader and Gold level member of Oracle PartnerNetwork (OPN), is honored to participate as an exhibitor at Oracle OpenWorld 2014. Attendees are encouraged to visit the Infogain team at the conference to learn how Infogain is transforming customer engagement through Oracle Knowledge Management, Oracle Cloud, Oracle Mobile, Oracle Business Analytics, and Oracle Social Cloud. Attendees can join Infogain at the "Service" zone at CX Central @ OpenWorld, located on the 3rd floor of Moscone West in San Francisco.
According to P.K. Karnik, SVP & GM, Hi-Tech Business Unit at Infogain, "The next generation customer service center will provide knowledge-centric customer engagement that incorporates multiple content sources and knowledge, enabling users and agents to rapidly get the answers they need. The environment will be omni-channel, mobile-optimized, and socially sensitive and aware. As a global Oracle Knowledge Management practice, we've utilized enterprise-level customer service solutions that are carefully designed for our clients' current and future business approaches, to help yield customer service cost savings, improved satisfaction, and, ultimately, competitive advantage."
Oracle OpenWorld is the world's largest conference for Oracle technologists, business users, and partners. CX Central @ OpenWorld is a four-day program specially designed to maximize customer experience (CX) technologies in a dedicated environment allowing one-on-on interactions with Oracle experts and industry leaders, sharing of ideas and networking with like-minded people. Featuring Oracle product demonstrations and interactions with leading OPN members, CX Central @ OpenWorld includes zones dedicated to Marketing, Sales, Service, Commerce and Social. The Service zone is a prime location at Oracle OpenWorld for attendees who are responsible for their organizations' customer touch points.
Infogain is offering a limited number of complimentary Oracle OpenWorld Discover Passes to Customer Service and IT executives. Interested parties should contact Infogain at events@infogain.com .
About Infogain
Infogain is a leading business and IT consulting firm specializing in business process, architecture design, end-to-end project implementation, and managed services.
With more than 1,600 employees, Infogain has built its industry-specific business consulting and technology solutions to deliver value and competitive advantage to leaders in the Retail, High Tech and Insurance industries.
A leading Oracle applications implementation company, Infogain is headquartered in Silicon Valley, CA and has additional offices in Irvine, Austin, Atlanta, United Kingdom, India, and the Middle East. For more information, visit www.infogain.com.
About Oracle OpenWorld
Oracle OpenWorld San Francisco is the most important business and technology conference of the year for Oracle customers, prospective customers, and partners. This educational conference is dedicated to helping businesses optimize existing systems and understand upcoming industry trends and breakthroughs driven by technology. Oracle OpenWorld offers more than 2,700 educational sessions, hundreds of demos and hands-on labs, and exhibitions from more than 400 partners and customers from around the world showcasing applications, middleware, database, server and storage systems, industries, management, cloud, and infrastructure solutions-all engineered for innovation. Oracle OpenWorld 2014 is being held September 28 through October 2 at the Moscone Center in San Francisco. For more information, to register, or to watch Oracle OpenWorld keynotes, sessions, and more, visit www.oracle.com/openworld. Join the Oracle OpenWorld discussion on Twitter, Facebook, and the Oracle OpenWorld blog.
About JavaOne
The JavaOne conference brings together Java experts and enthusiasts for an extraordinary week of learning and networking focused entirely on all things Java. With more than 550 sessions covering topics that span the breadth of the Java universe, keynotes from foremost Java visionaries, tutorials, and expert-led hands-on learning opportunities, JavaOne is the world's most important event for the Java community. Join the JavaOne discussion on Twitter, Facebook, LinkedIn, and the JavaOne blog.
About Oracle PartnerNetwork
Oracle PartnerNetwork (OPN) Specialized is the latest version of Oracle's partner program that provides partners with tools to better develop, sell and implement Oracle solutions. OPN Specialized offers resources to train and support specialized knowledge of Oracle products and solutions and has evolved to recognize Oracle's growing product portfolio, partner base and business opportunity. Key to the latest enhancements to OPN is the ability for partners to differentiate through Specializations. Specializations are achieved through competency development, business results, expertise and proven success. To find out more visit: http://www.oracle.com/partners.
Trademarks Oracle and Java are registered trademarks of Oracle and/or its affiliates.
For more information, contact:
Cathy Chandhok
Director of Marketing
Cathy.Chandhok@infogain.com
(408) 355-6028