Posted on :

January 12, 2018
Industry :

Retail

Service :

Software Engineering

Type:

News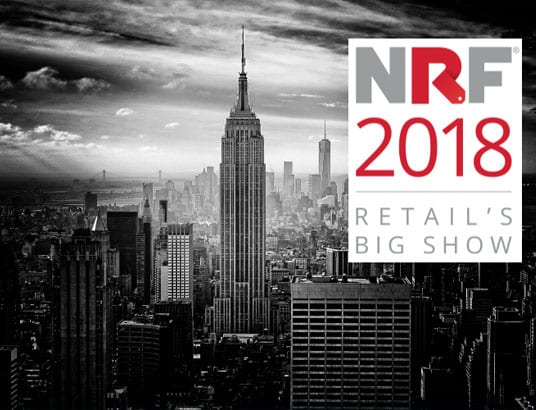 Los Gatos, January 12, 2018: Infogain, a leading business and IT consulting firm is pleased to announce our Gold Sponsorship for Oracle Retail, Booth #3521 at the NRF Retail BIG Show, January 14th – 16, 2018. Infogain will join Oracle, RGBU and over 500 exhibitors at the EXPO on Level 3 to showcase our capabilities and value offerings for the retail and consumer industries.
The retail industry is expected to see a significantly higher degree of change in the coming 5 years as compared to the last 50. "From consumers shopping on their mobile device to the power of omni-channels and social media guided by the adoption of technologies like AI, RPA, Bots, to the retailers orientation of new business models. It is truly a point of inflection dominating the retail and consumer markets that Infogain can help revitalize your legacy investments and shape market leading innovations for your business to address the GenZ consumer of the modern world," says Shekhar Khanijow, Vice President & Global Head, Retail & Consumer Industries for Infogain.
The onset of radical change in the way retailers conduct their business and the unprecedented pace of disruption of the consumer buying behaviors calls for leapfrog technologies to revitalize your IT investments. As strategic implementation and professional services partners for various Oracle retail and EBS solutions, we can help run your business efficiently while adopting digital transformation as part of your overall business strategy. Our specialized offerings around integrated Retail Dash boards, Unified Automation Platform (UAP), UI/UX and Robotic Process Automation (RPA)/Bots and a unique Shared Services Support Model can go a long way in extending your Oracle investments as well as maximizing the return on your next generation platforms.
Infogain has implemented Oracle Retail Solutions across department stores, retail and wholesale businesses, specialty, franchise and consumer industries. Our services include end-to-end implementation and support with embedded accelerators to enhance the efficiency of your Stores experience, Merchandising and Omni-channel E-commerce capabilities including, Loss prevention, Mobility and EBS value chain optimizations. Our dedicated retail practice of 700+ Oracle consultants and community of 2,000+ developers can most certainly impact your business in more ways than one.
To speak to our Retail team directly, please contact us at retailservices@infogain.com for an appointment time.
About Infogain
Infogain provides front-end, customer-facing technologies, processes and applications that lead to a more efficient and streamlined customer experience for enterprises in the US, Europe, the Middle East, Asia Pacific and India. Offering solutions for the high-tech, retail, insurance, healthcare and travel & hospitality verticals, Infogain specializes in areas such as software product engineering, digital service automation, cloud, mobility, testing and business intelligence & analytics. The company has 9 delivery centers and more than 4,000 employees globally. Infogain has a customer retention rate of 90%+ over a five-year period.
For more information, contact:
Infogain
Cathy Chandhok
VP – Marketing
Cathy.Chandhok@infogain.com
(408) 355-6028
Sudeshna Mukherjee
Corporate Communications
sudeshnam@infogain.com
+91 7738574137