Posted on :

July 26, 2017
Industry :

Insurance

Service :

Software Quality Engineering

Type:

News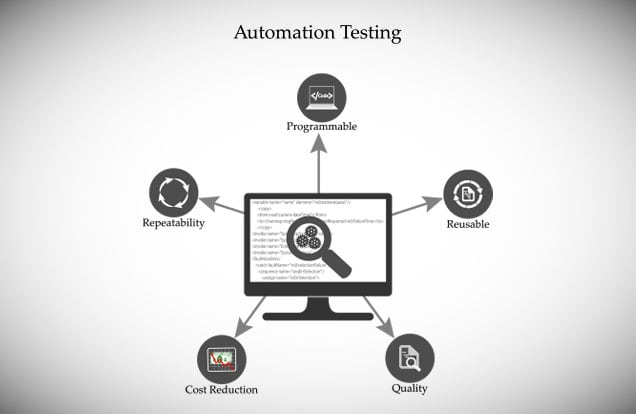 Los Gatos, 26 July 2017: Infogain, a leading provider of technology solutions and services announced the development of pre-build test scripts and tools for the Guidewire (NYSE: GWRE) Insurance Suite. The test scripts are built on Infogain's Unified Automation Platform (UAP) and provide comprehensive testing of Guidewire's insurance suite of products including, ClaimCenter, PolicyCenter and BillingCenter. Infogain's UAP is an automated cloud based test platform that helps clients tailor automation services with minimal risks and maximum return.
"The development of our capabilities for the out-of-the-box Guidewire Insurance Suite is a major step forward for our Guidewire practice, "said James Patterson, Guidewire Practice Manager. "Not only does it enable us to be more effective in testing our own configurations and integrations for Guidewire products, but we can now deliver this automation to Guidewire customers who still rely on manual testing or a disparate tool set for their testing needs."
Infogain's United Automation Platform (UAP) framework enables Guidewire users to address multiple challenges of implementation, thus streamlining the process for rapid integration, reduced time to market, richer features and greater capabilities. The solution has helped clients across industries to automate testing and reduce the effort spent across the test lifecycle.  Enterprises have experienced reduced Automation Script Development efforts by 40% and Maintenance efforts by 60%.
Infogain has more than 12 years of experience in the P&C Insurance industry and provides services across all components of the Guidewire product suite – Guidewire Policy Center, Billing Center and Claim Center. Infogain's pre-built testing suite for Guidewire products can ensure seamless integration and provide a better return on investment from Guidewire products.
About Infogain
Infogain (www.infogain.com) provides front-end, customer-facing technologies, processes and applications that lead to a more efficient and streamlined customer experience for enterprises in the US, Europe, the Middle East, Asia Pacific and India. Offering solutions for the high-tech, retail, insurance, healthcare and travel & hospitality verticals, Infogain specializes in areas such as software product engineering, digital service automation, cloud, mobility, testing and business intelligence & analytics. The company has 9 delivery centers and close to 4000 employees globally. Infogain has a customer retention rate of 90%+ over a five-year period.
For more information, contact:
Infogain
Cathy Chandhok
VP – Marketing
Cathy.Chandhok@infogain.com
(408) 355 – 6028
Sudeshna Mukherjee
Corporate Communications
sudeshnam@infogain.com
+91 7738574137