Posted on :

July 22, 2021
Industry :

Corporate

Service :

Corporate

Type:

News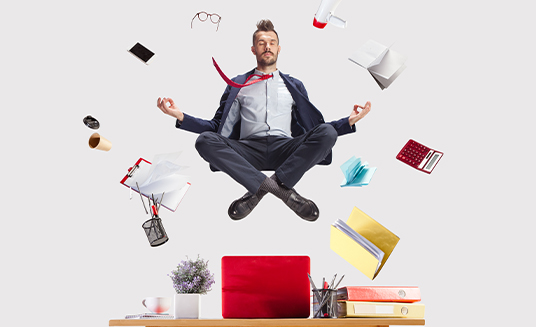 The following is an exclusive story that appeared in ETHRWorld,  featuring Rajiv Naithani, EVP & Chief People Officer at Infogain. Follow this link to view the original article.
Imagine starting your day with a WhatsApp notification, not of someone dear to you wishing Good Morning! but instead an alert -- Meeting in 15 minutes. Well! We don't need to imagine, right?
However, amid all the hassle, there are few industry leaders who, along with the workplace, have excelled in leading their personal life too. This weekend, ETHRWorld brings Rajiv Naithani, EVP and Chief People Officer at IT company Infogain, to enlighten on how he keeps himself charged and, most importantly, re-charged.
For Naithani, first-thing-first a day that should be fulfilling cannot begin without a good night's sleep and that, he believes, should be a tick for sure for all of us. Yes, sometimes, he does fall short of required sleep hours, but Naithani finds weekends to cover them up.
Naithani starts his day with a few minutes of meditation and following the rule of not seeing any gadgets for the first one hour of getting up! He is an avid biker so, when he does not have early morning meetings, Naithani picks his cycle and completes a ride of approximately 35-40 kms, as against 50-80 kms over the weekend.
Before starting the day for work, Naithani ensures he spends a few minutes with the family and kids.
"As a rule, we ensure we have at least one meal together as a family," he said.
Naithani said he has always been labelled as a workaholic in the family. There have been instances where he would have given priority to his work over family. However, he said his family never complains.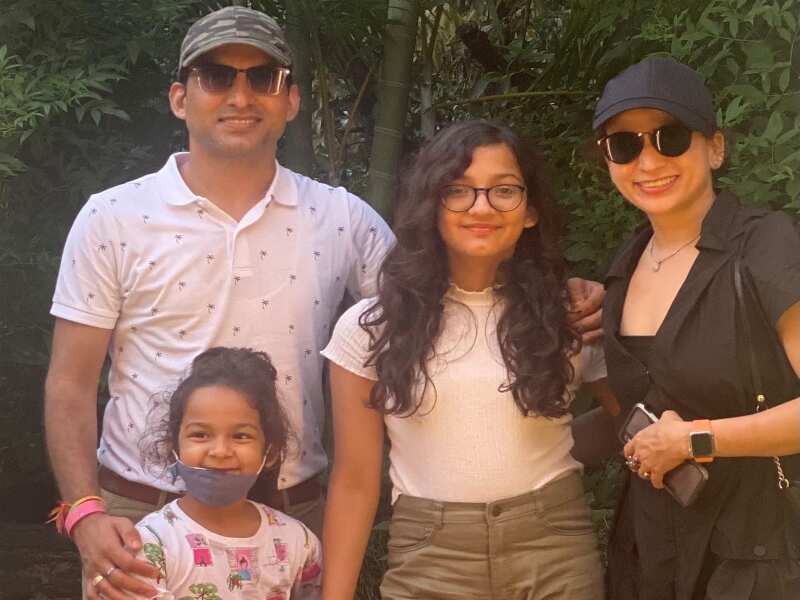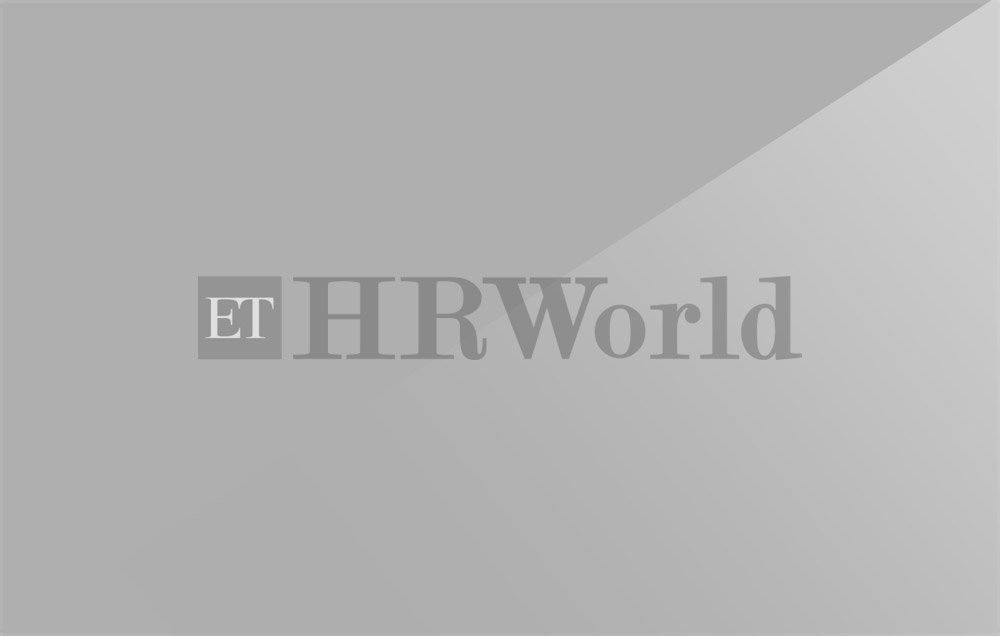 "My spouse is very supportive and encouraging. I don't think I could have been successful in managing all of them effectively had I not got an understanding and supportive family," Naithani said.
One rule which Naithani follows to compensate for this is to ensure having regular family outings to unwind and be together and create wonderful memories.
"Quality over Quantity matters to me the most," he said.
During the work, he has also kept an hour reserved in the calendar to rejuvenate himself in the evening. He usually takes a short run covering 3-4 kms, followed by joining his younger daughter to feed the stray dogs in the block, who always patiently wait for them before the sunset.
Books are must
Naithani believes reading gives you a place to go without even moving your feet. He has a curiosity to learn and understand the sole purpose of our existence, emotions, behaviours, and how people's behaviours affect an organisation, leadership etc. Naithani's book selection always revolves around these topics.
To name a few of his most loved readings, for now, are – Alchemist, Secret, Siddhartha, Ikigai, Autobiography of a Yogi, Monday Morning Leadership, a variety of spiritual and self-help books etc.
Just before he goes to bed, Naithani tries covering a few pages of the book he would be reading at any given point in time. At this moment, he is reading "First you write a sentence" by Joe Moran.
Accepting the people the way they are
According to Naithani, even God has a few of these: The tough days! He believes his orientation to spirituality and emotional intelligence has made him powerful. Over a period, due to meditation and mindfulness, he has been able to scale his resilience power.
"I firmly believe that we cannot control what happens in our lives or what situations have been pushed in front of us, rather, what I control is how do I respond to those. It is my ability to respond to stimuli," Naithani added.
At work, Naithani always finds an imperfect world as everybody is driven by his or her aspirations, motives, and objectives. Since all situations are created by people, his mantra is to accept the people the way they are.
"It helps me not to critically evaluate individuals and focus on situations objectively. It also helps me in managing my emotions better," he said.
Learning to manage emails effectively
All of us have the same 24 hours a day, sometimes we find them just not enough and sometimes we find them quite enough. Naithani feels he is not perfect when it comes to emails. Rather, he likes to have instant conversations, chats or talks to discuss the topics rather than exchanging long emails on specific topics.
"I am yet to learn the art of managing emails effectively. This is one area of improvement for me," he added.
Hills invite Naithani with "open arms"
Naithani was born in a village in the middle Himalayan region of Uttarakhand state, giving him a natural affinity and attraction towards the hills. Whenever he wants to plan a vacation, hills invite him with "open arms".
Vacations that made the perfect memories for Nathani include travelling to Mauritius, Australia, and a few countries in Europe. In India, he has loved travelling to Kerala, Rajasthan, Goa, hill stations near Pune, Himachal, and various parts of Uttarakhand.