Posted on :

July 12, 2017
Industry :

Retail

Service :

Business Intelligence & Reporting

Type:

News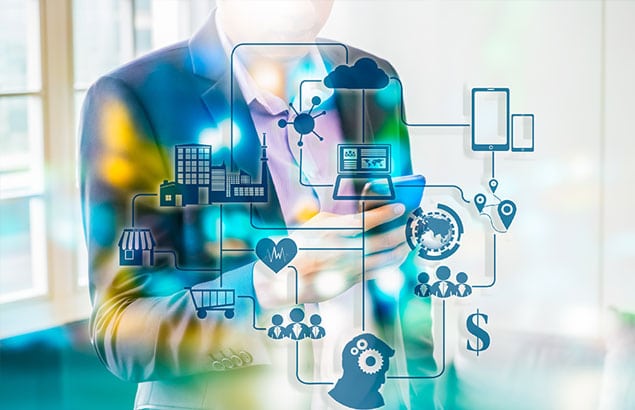 Rikki Jolly
VP-Global Delivery (Retail), Infogain
Paving way for a bigger, brighter and magnanimous future, analytics and Big Data are transforming one of the largest global industries – the retail industry. The value, variety and velocity of retail data is surging by the day, making it imperative for the industry players to elevate their offerings to match the changing consumer paradigms. While consumers may be tilting between the widely growing network of e-tailing and traditional brick and mortar stores, it's the innate charm of providing a personalized experience that still draws consumers to ground zero. However, times are e-changing and gone are the days of long-term business planning. With technology paving its way deep into the sector, it has become crucial to transform to stay in the game.
The traditional retails stores are left with no choice but to be a part of the change and make a dash for a bevy of reforms to give attract, retain and widen their consumer base. With understanding the consumer forming the basis of every business strategy, it becomes the demand of the industry to scale up data collection, analytics and its usage. A McKinsey report had suggested that retailers making use of big data analytics could increase their operating margins by as much as 60 per cent.
The tremendously competitive retail environment has made it extremely complicated to understand and win consumers. The roadblock doesn't exist in the unavailability of data defining the consumers and their buying patterns, rather its available dime a dozen. The biggest challenge is to fathom and interpret the data procured from a multitude of channels to take informed business decisions. And this is by far the tallest challenge given the plethora of tools available analyze and report on data that may not give deep decision making insights unless rightly interpreted and aligned to the business goals.
This makes it imperative for retailers to be proactive, alert and dexterous with having customer-oriented ground staff, aided with technology to enable a customer needs friendly environment. There is a need to adapt technological disruptions and work closely on the data and analytics capabilities to survive in the ever-moving market dynamics. This agility and ability to understand the mind of the consumer gives the retailer an opportunity to gratify the consumer across all contact points and occasions, building relationships that have the potential to deliver incremental profits.
How is Big Data helping Retailers?
1.Identifying customers – Today retailers have a better way to identify the customers and offer them the right product. The customer segmentation is now much more refined and data driven based on customers transaction history, basket analysis, loyalty programs, social media interactions. It is easier for retailers to get a 360 degree view of the customer and offer them customized products based on their past preferences or what people similar to them are buying.
2.Price Optimization – Online Retailing is based on Dynamic Pricing and the price of a product depends on multiple factors from market demand, inventory, competitors pricing, whether a particular product is the seasons must have product, etc. Earlier retailers used to give end of season sale. But now based on Machine Learning, prices are adjusted real time and recommendations or offer are sent to a specific set of customers who has purchased those products or has earlier shown interest, propensity to buy those.
3.Generating Customer Loyalty – Customers today need to be treated royally, they want Retailers to understand their requirement, recommend product and services that suits them, and keep them informed at every stage of the selling cycle from booking, shipping, and product delivery to feedback. This is not an easy task for the retailers keeping in mind the varied customers they serve. Big Data Analysis can help you to recommend the right products to a customer or run targeted marketing campaigns to reach out to a specific segment. It also helps you to understand the customers' path to purchase or their buying pattern, thus reaching out to them at each step to close the sales cycle.
4.Forecasting Demand – Predicting demand has become much more efficient now and retailers can easily find if a particular product is in demand during certain time of the year, or in a particular city or by a specific group and how to adjust the inventory. Retailers also gather a lot of data using social media to understand the changing preferences of a customers or do sentiment analysis to find whether the product is getting positive, negative or neutral feedback in the market.
5.Fraud Detection – Big Data Analytics can be effectively used to detect any fraud by analyzing data from daily transactions and activities such as purchasing, accounts payable, POS, sales projections, warehouse movements, employee shift records, returns and store-level video and audio recordings.
Enhancing Customer Experience
In the extremely competitive retail environment, the trick lies in creating an unforgettable customer environment to attract and retain customers. And effective use of technology can help in making this a reality as innovative retailers are making use of digital tools to augment the customer experience in their stores. And the ones that understand the consumer pulse are getting down to offering free Wi-Fi, cloud based POS systems among other measures, encouraging consumers to do research and make informed buying decisions, giving the retailers also an opportunity to track their shopping behavior. This preliminary insight will enable the retailer to create bespoke recommendations and multi-level reward programs. And the free Wi-Fi may turn out to be as good a crowd puller like a sale signboard!
The pace and the dexterity with which micro data is collected, gives the retailers immediate insights on the shopping trends. This analysis on the move allows them to adjust their prices and add to the lure by announcing on the spot discounts on the sales floor based on their current and previous shopping patterns. This data, often collected through interactive mobile devices in stores, provides the retailer an understanding of the buyers needs and give insights into making smarter decisions about product placement in the store.
These, small yet effective insights, gives a retailer acumen about future consumer behavior, which is a must to stay alive in the competitive retail world. This would be a far cry from the historical retailers who only scratched the surface while making use of the piles of customer data available with them. And with the social media redefining the rules of the game, understanding and leveraging these social media sentiments can give them insights into the customer behavior and intentions. The formidable power of social media that can make or break brands is forcing the retailers to transform the retail landscape dramatically with interactive and immediate communication strategies pushing away the traditional approach. Customer has indeed become the king for retailers that needs an 'out of the way' experience with unexpected customized and bespoke services on offer to be able to make an impression in the bevy of lures already preoccupying their minds.
News Originally Posted on: ET Retail