Posted on :

June 14, 2017
Industry :

Retail

Service :

Digital Transformation

Type:

Case Studies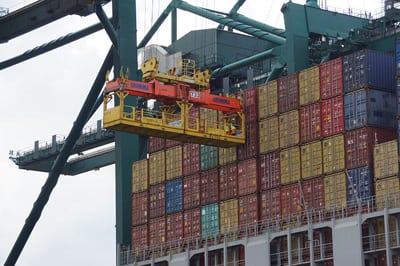 Infogain is helping Largest US Terminal Operator's Customer Access Information Anytime and Anywhere with a Customized Mobile Solution
The Client
With headquarters in New Jersey, the client is the largest independent marine terminal operator and stevedore company in the United States. The company operates in more than 42 ports and 80 locations, handling all types of cargo, including container, bulk, breakbulk, automotive, project, military and cruise.
Business and Technical Challenges
The client's goal was to help its customers (truck drivers) save valuable time when commuting and obtaining port terminal information. The current process was slow and ponderous, often leading to gate congestion and additional gate transaction time at the port upon arrival.
Other challenges included:
Contacting the terminal via their desktop computer or by telephone was slow, inconvenient and time consuming. The system lacked a fast and efficient way to access terminal information including port info, scheduling appointments, terminal gate activities, container pickup availability, booking information, vessel schedules, and more.
After evaluating several options the client engaged the Infogain team to provide an application for the desktop and all mobile devices including smartphones, laptops, and tablets.
Speaking on this implementation, Jignesh H. Pandya, Consultant, Infogain, said,"Infogain team developed a mobile website that helped the users, especially the trucker to get Real-time data while commuting. The users can now create or reschedule an appointment, and access important reports like container pickup availability, booking information, vessel schedule etc. With improved communication, the process was more efficient and saved valuable time of the truck drivers."
Product Integrations
Maps (Google, Bing)
Google Analytics
Angular Js in JQuery
Technologies Used
JQuery Mobile
HTML5
ASP.NET MVC
Web API
WCF
Solutions & Scope of Work
During a 12 month timeframe, the Infogain team collaborated successfully with the client's product development team to deliver a mobile web application giving their customers fast and efficient access to ports information anytime, anywhere.
The team followed industry standards, using the Agile development methodology and SCRUM framework. Also connected to the client's "Voyager Track" on the desktop, key features gave the client flexibility and efficiency to:
Access reports including import/export and vessel schedules
Access routing information via Google Maps and Bing Maps
Create, update, or delete appointments
Evaluate gate equipment interchange receipts (EIRs)
Monitor performance using windows performance counters
Pinpoint a Terminal's Location (and directions)
Take Note of Terminal Announcements
Terminal specific home pages
Utilize Google Analytics
Verify a Vessel's Schedule
View Equipment Inventory or History
View reports on imports, exports and vessel schedules
Business Results
Reduced costs and development time for the project
More efficient process for trucks and terminal operations
The ability to build a responsive application with less effort and a shorter timeframe
Provided a sales advantage to the client and easy acceptability from end users
Key Benefits for Customers
Ability to obtain specific information on terminals or requirements
Increased customer satisfaction by having real time data via mobile
Less interaction needed with terminal personnel
Quicker turnaround times for container drop off/pick up
Key Benefits for Terminals
Decreased personnel involvement and duration times with gate issues
Improvement in terminal gate transaction times
Reduction in terminal operation phone calls
Up-to-date information for internal and external customers
News Originally Posted on: Telecom Drive