Infogain architected and deployed a fully automated DevSecOps process for APIs on Google Cloud Platform (GCP)
Industry :

Healthcare

Service :

Google Cloud App Engineering

Type:

Case Studies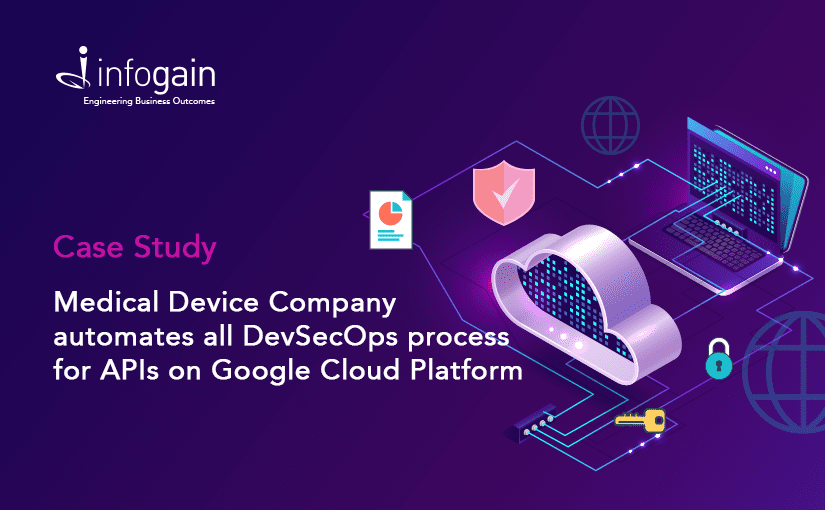 Download Now
Client Background
Our client is a leading medical device company.
Business & Technical Challenges
Our client wanted a solution that would allow them to quickly update Application Programming Interfaces (API's) within their organization. Due to the Health Insurance Portability and Accountability Act (HIPAA) requirements, the end user data must be compliant with regulations. To achieve future business goals, APIs will require comprehensive testing for performance, scalability and cybersecurity.
Our client plans to extend Infogain's solution to additional product lines, mobile applications and Internet of Things (IoT) backend environments
Download the case study to read about Infogain's approach to resolve these challenges and the benefits that resulted from it.