An excerpt from the Google Cloud Summit 2022
Industry :

Corporate

Service :

Cloud Infrastructure

Type: Blog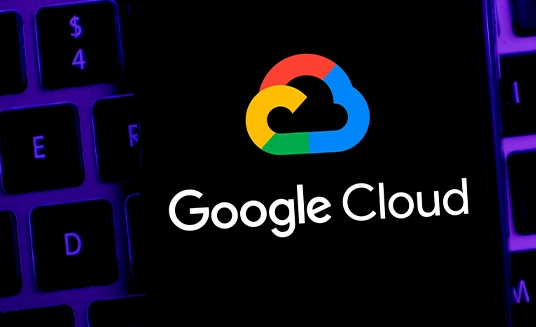 I had the opportunity to be a part of the Google Cloud Summit 2022 held last month. Leaders across the globe attended the summit where Google emphasized the importance of data and its exponential growth. It also spoke about ways Google is undertaking various initiatives and new product innovations and launches to harness the potential of this growing capability. I also got to know about the various partners of Google who have deployed the Data Cloud platform and are benefitting from its various constituents.
Further, some key trends were highlighted during the summit. These trends are expected to be on the rise due to the limitless expansion of data across borders and the globe. These trends include:
Data is limitless: Data cloud technologies are expected to be the foremost preferred technology for customer experience and engagement. Data is the key to digital transformation which almost every organization is undergoing now. Every organization has vast amounts of big data, and this data is not expected to grow small but bigger in the future. So, there is no limit to the amount of data generated and organizations are now seeking to consolidate or bring together the data across data centers or the cloud.
Data will expand: Although there is no single or dominant way of working with data, data is expected to continue to expand as more and more data scientists innovate and introduce new products. For Machine Learning (ML) frameworks, programming languages, frameworks for data engineering, and real-time data processing, there are rapidly changing data workloads being witnessed. Valuable analytical data continues to grow and is increasingly distributed.
Rise of data engineers: With the data explosion, there is a rising need to get all the frameworks and APIs on a common platform – which has triggered the need for experts or specialists, typically data engineers to connect all the workloads. Given that, the Google cloud data engineer paid-certification program has been ranked no.1 globally. The program focuses that data workloads are truly limitless and that data engineers need to be trained to be able to leverage, deploy, and continuously train pre-existing machine learning models.
Data will reach everyone: Data is expected to reach beyond the boundaries of an organization. The data landscape is a mission-critical part of an organization, which is supposed to scale at the highest point with maximum SLAs and top performance.
In that context, a data cloud is necessary to scale the demand for limitless data and workloads. Organizations require an intelligent data cloud solution that can meet the demand of near-limitless data and help them scale as per the demands. Google Data Cloud is one such solution that is intelligent, simple, and nearly limitless, and it provides an open partner ecosystem. Leaders across the globe are choosing Google data cloud and enjoying the benefits of the platform. Walmart, Niantic, Tokopedia, Vodafone, Mayfair, ING Group, and Forbes are a few companies that have deployed the solution and have witnessed cloud-led digital transformation benefits.
Key components of Google Data Cloud include:
| | | | |
| --- | --- | --- | --- |
| BigQuery | Bigtable  | Firestore | Vertex AI and BigQuery |
| Help customers analyze 110 TB of data per second | Customers can process more than 5B transactions a second at peak | Has more than 250K monthly active developers using the service | Led to a 2.5x increase in deployed ML models in 2021 as compared to 2020 |
The various components are all a part of the Cloud and various innovations and product enhancements have been made to these components. Eg. Big Lake extends the capabilities of BigQuery; Cloud SQL Insights for MySQL extends the capabilities of Cloud SQL for MySQL.
During the event, Google Cloud announced the following new tools and products:
Big Lake: In what was probably the biggest announcement at the summit, Google announced and previewed Big Lake, which is a data lake storage engine to unify data warehouses and lakes. It extends BigQuery capabilities and analytics infrastructure and fine governance and offers open interfaces across clouds for analytic run times.
Cloud Spanner Change Streams: Also launched at the summit, Google Cloud Spanner Change Streams was announced. This helps track changes within databases and easily integrate data with other systems i.e., the solution helps replicate database changes to BigQuery for analytics and to trigger real-time downstream application behavior.
Spark on Google Cloud: To help remove limits from workloads, Google has its Spark on Cloud which is generally available and is industry's first autoscaling serverless Spark. This helps boost productivity while reducing infrastructure costs for data processing and data science workloads. Serverless Spark also allows for interactive development through the Vertex AI workbench. These help customers launch serverless Spark sessions within their notebooks. A further innovation is expected to bring Spark to BigQuery which can help data scientists and users to unify workloads from within the same environment.
Vertex AI Workbench: With immediate access to data analysis from Vertex AI Workbench from Spark or BigQuery, data scientists can build and train models 5x faster on traditional notebooks. It delivers a single interface for data and ML systems.
Vertex AI Model Registry: Launched at the summit and currently available in preview, Google Cloud's Vertex AI Model Registry makes it easy to access BigQuery directly from Vertex AI Workbench. More generally, the Vertex AI Model Registry is a central repository for discovering, using, and governing ML models including those in BigQuery ML. With this, one can directly deploy BigQuery ML models to the Vertex AI workbench.
Unified BI: Also launched at the summit and currently available in preview is Google Cloud Unified BI. To make data and insights available to executives deciding, Google has an initiative named Unified BI in which it is unifying its BI portfolio with Looker, Google Sheets, and Data Studio. This is expected to provide a more readily accessible BI, with a centralized governing reporting system, while still allowing open-ended exploration and analysis.
Infogain partners with Google Cloud and has achieved the "Application Development Partner Specialization" in the Google Cloud Partner Advantage Program. We help enterprises, ISVs, and innovative start-ups build modern software products and applications on Google Cloud. Infogain was one of the first to deploy and integrate the Automation Anywhere RPA (Robotic Process Automation) platform to the Google Cloud Platform. Infogain's experience spans modern application development and deployment architectures, Google Cloud IaaS, PaaS platform development, and DevSecOps-driven application delivery.
The various components are all a part of the Cloud and various innovations and product enhancements have been made to these components. Eg. Big Lake extends the capabilities of BigQuery; Cloud SQL Insights for MySQL extends the capabilities of Cloud SQL for MySQL.