Posted on :

January 6, 2021
Industry :

Corporate

Service :

Assessment & Planning

Type: Blog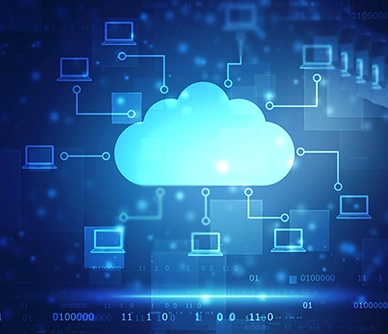 Cloud transition has matured significantly in the past 12-15 years. Now, there is a paradigm shift from legacy on-premise IT business services to a cloud-first and technology-driven agile workplace.
A multi-cloud and hybrid-cloud approach is being recognized and followed by enterprises and cloud evangelists alike as a critical pillar of the digital transformation technology ecosystem. It is practically impossible for one platform, one provider, and one type of cloud to serve all needs in today's business world.  Identifying the right solution for the right workload approach has become the de-facto approach in many enterprises.
Furthermore, operating workloads with more than one cloud provider also paves the way for a Cloud Agnostic approach. Being cloud-agnostic means you can switch workloads to a different public cloud provider when the need arises, with minimal disruption to your business. Some would say cloud agnostic is the way to go, while others might disagree.
Here are the pros and cons of a cloud-agnostic approach and strategies enterprises should consider for becoming cloud agnostic in 2021.
Cloud Agnostic: PROS
From avoiding vendor lock-in, leverage to negotiate on price, and best-of-breed capabilities to the ability to mix, match, and combine the best options, the promise of a multi-cloud environment is too good to ignore. A multi-cloud approach is increasingly recognized by enterprises and cloud evangelists alike as a key pillar of the digital transformation technology ecosystem. Here are some of the advantages of this approach:
Redundancy, resiliency, and reliability: Having systems in place across various clouds mean various solutions to a range of challenges and problems.
Zero vendor lock-in: Cloud agnostic companies can diversify their portfolio and become more resilient to failure or disaster and changes in the business IT landscape.
More customization options: a cloud-agnostic and multi-cloud strategy lets you tweak and adjust your cloud roadmap the way you see fit. You will not have to miss out on a feature that is exclusive to a single cloud provider because you're locked into a relationship with a different provider.
Cloud Agnostic: CONS
As businesses continue to diversify and intensify their digital transformation efforts, the multi-cloud reality is bound to expand further. While multi-cloud infrastructure is becoming more popular, users of multi-cloud environments encounter obstacles, including integration, data migration and data recovery, workload mapping, and security and compliance issues.
Here are some of the disadvantages of using multi-cloud environments:
Complexity with Integration: Being cloud-agnostic sounds excellent on paper, but the realities of its implementation usually are much more difficult without the right support. If the right service and solution providers are not chosen, the enterprise may incur unexpected complexity and cost when creating a cloud strategy with portability built-in from the ground up.
Working to the lowest common denominator: When you have a specific feature requirement, there is a small risk that the dependent feature works only on one cloud platform. Even if Microsoft Azure or AWS has a new feature or service to offer for your business, you may still be reluctant to use it unless there is a guarantee that you can replicate or implement the same in Google Cloud. For some companies this may not be a real drawback, but it is certainly something to be aware of and consider.
Thus, multi-cloud environments offer many pros, but also some significant cons.  As a result, managing multiple clouds is now a top priority for CIOs and IT leaders: a recent Gartner report indicates managing multiple and hybrid clouds is now considered a mission-critical business in cloud deployments.
A cloud-agnostic, cloud-native solution serves as a one-stop shop for all needs on multi-cloud. The cloud agnostic solution providers help enterprises through the entire journey of multi-cloud right from selection, integration, implementation to visualize & manage, enabling them to scale-up their overall business and operational efficiency. Cloud agnostic providers can closely measure every cloud asset or service's performance and offerings, irrespective of the provider or technology.
Here are some of the key strategies for enterprises seeking a cloud-agnostic approach in 2021:
Managed Databases: a major strategy for being cloud agnostic is to use managed database services. Nowadays, most public cloud offerings include managed database installs, maintains, management, and access to a database. The major public clouds such as AWS, Google, and Microsoft Azure all offer defined possibilities and services for migrating databases between providers.
Use Containerization: Container technologies such as Docker and Kubernetes are invaluable to the modern cloud. Essentially, a container as a software unit can package the source code together with its libraries, runtimes, and dependencies, which, in turn, allows the application to be ported from one cloud environment to another without any conflict.
Automation: Regular tasks, such as application deployment and performance management, logging, and monitoring, to name a few, are very time-consuming and involved in a diverse multi-cloud environment. But this is also the key to becoming cloud-neutral and agnostic.  Automation of these tasks can help.
Security through a single pane of glass: Data and applications in a multi-cloud scenario are distributed across a range of platforms, technology stacks, and hardware components both physical (legacy, on-premises IT) and virtualized (DC or Cloud). As security policies are different and specific to every system and organization, uniformly applying policies is challenging. A single dashboard view can address the key concern of mismatched security policies and uncertainty in enforcement associated with the multi-cloud scenario.
Simplified Migration techniques: Migration of on-premise workloads to a cloud platform is a complicated and time-consuming process that requires multiple skill sets and resources. In a multi-cloud environment, the migration needs to be across different cloud platforms or infrastructure (public, private, virtual private), which adds further complexity.  Simplified migration techniques exist to address these issues.
Agile/Rapid Development and Deployment: An agnostic cloud management solution can be a game-changer for companies that work using Agile approaches or who otherwise move rapidly. It helps enterprises re-use policies and services across the entire multi-cloud environment, simplifying and standardizing the deployment process and offering consistency in performance and security.
Use of Open standards: Use of open standards, infrastructure provisioning tools, and configuration management tools are vital to being cloud-agnostic.
Quality of the service provider: Ignoring multi-cloud is no longer an option. Adopting an enterprise-grade vendor-agnostic cloud solution provider can be a critical right step towards tapping into the benefits of multi-cloud mitigating the challenges and risks. The strategy is to opt for the right provider with a strong partnership with all leading cloud service providers for maximum benefits and services. Ideally, the service provider should be capable of managing multi-cloud and hybrid-cloud scenarios using a single dashboard. It must allow an enterprise to run all workloads on various clouds, including public clouds, hosted private clouds, and on-premises servers, while managing them through a "single pane of glass".
Infogains' value delivery framework enables enterprise and software businesses to identify market differentiation strategies, unlock new potential through experience-led design thinking, and accelerate cloud-first digital platform and software engineering. At Infogain, we have been helping enterprises implement cloud-agnostic strategies, optimizing ROI, introducing better security,  superior performance, and above all, protection in the event of a disaster or failure scenario.
For questions and comments, or to speak to an expert, contact us
here
.