Posted on :

June 21, 2021
Industry :

Corporate

Service :

Software Engineering

Type:

Analyst Report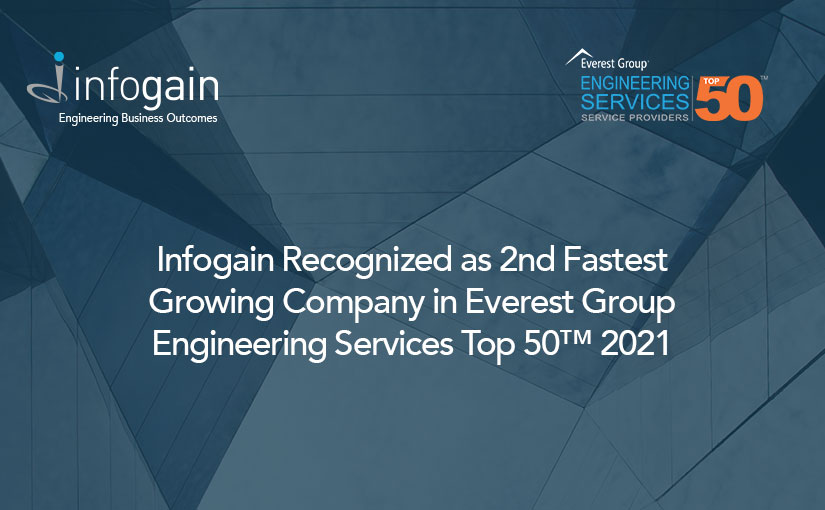 We are pleased to announce that we are ranked 26th in Everest Group 2021 List of Top 50 Engineering Services Providers. Infogain has been recognized as the 2nd fastest growing company in Everest Group Engineering Services Top 50™ 2021.
Everest Group evaluates and ranks third-party providers based on analysis of their previous calendar year's (CY2020) engineering services revenue and year-on-year growth. The list helps enterprises get a better sense of the global third-party outsourced engineering services landscape to make more informed sourcing decisions. The list is especially relevant in the current climate.
Download and read the full report here.