Posted on :

December 8, 2022
Industry :

Corporate

Service :

Cybersecurity

Type:

News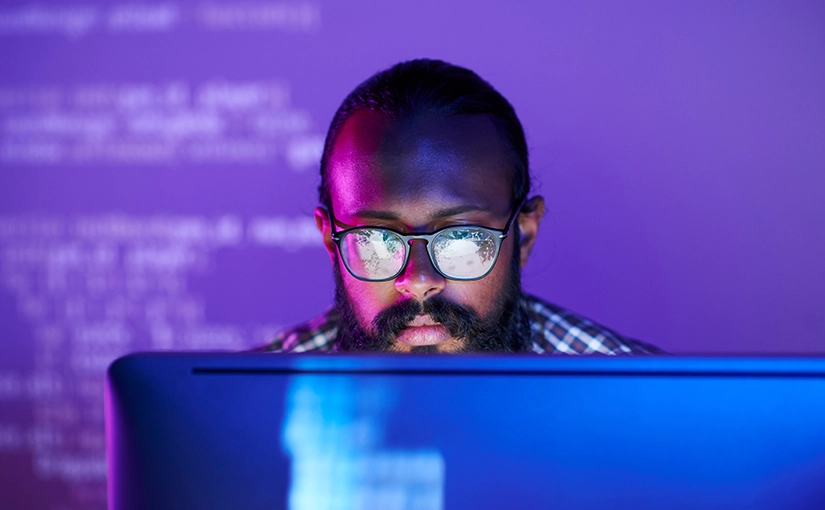 The following is an excerpt from the industry story featuring Ravinder Arora, CISO & DPO, Infogain, that appeared in VAR India on 29th October 2022. Read the original news article here. 
From CIOs to boardrooms, the only major concern that enterprises have today is how to secure its data. It has become a topic of discussion among the decision-makers as data is the new oil in this digital era.
Earlier, data used to be in a protected network environment so that chances of breaches were also low. But with the pandemic and increased adoption of digitalization, people are accessing critical data outside the protected environment and from various devices. Moreover, the pandemic gave birth to a new mode of work culture - hybrid workforce and this has increased the risk of data breaches multifold.
The global Cyber Security Market Size is projected to reach USD 376.32 Billion by 2029, from 139.77 Billion in 2021, at a Compound Annual Growth Rate (CAGR) of 13.4% during the forecast period. Emerging online e-commerce platforms and the introduction of essential technologies such as the internet of things (IoT), cloud security, artificial intelligence (AI), and others are driving the market.  As a result, business and IT leaders are left wondering what cybersecurity solutions they truly need, which ones are redundant, and which ones are complementary.
Talking about the India market, as per IDC, 74% of large enterprises embed IT security in the planning, initiation, and assessments of all new business initiatives. The security market in India, including hardware, software, and services, is projected to be valued at $2.51 billion in 2022, with the highest market share coming from services, followed by software and hardware, respectively, according to IDC's Worldwide Security Spending Guide, July 2022. India's overall security market is expected to reach $4.16 billion by 2026, growing at a CAGR of 13.8% during 2021-26.
Let's take a look at the thoughts of industry experts on the importance of cyber security during this cyber security month.
Infogain believes in enforcing zero trust approach to cybersecurity
Ravinder Arora, CISO & DPO, Infogain
"With each passing year, we are witnessing that the cyber threats are becoming more sophisticated and complex, and they are targeting individuals and businesses of all kinds. Some of the most common challenges we will continue to face in 2023 include phishing attacks, remote workers' endpoint security, cloud jacking, ransomware attacks, IoT devices, deepfakes, and 5G-to-WiFi security vulnerabilities.
These cyber-attacks most often result in a substantial financial loss that arise from the theft of corporate information and financial information (for e.g., bank details or payment card details), disruption to trading (for e.g., inability to carry out transactions online) and thereby, resulting in the loss of business or contracts.
Data protection and privacy laws exist so that you can manage the security of all important and critical data and information you have - whether of your staff or your clients. If this data,by any chance - accidentally or deliberately,is compromised and you have failed to deploy the appropriate security measures, most likely you may have to face fines and regulatory sanctions.
At Infogain, we conduct regular training and awareness programmes on information security for the employees and ensure the protection of customer data and provide cyber security insurance. We believe in staying updated on the latest risks by the IOC, etc. To emphasize on business continuity and create crisis plans by regular vulnerability scanning and patching.There is enforcement of zero trust approach to cybersecurity and external security assessments & certifications are carried out to make sure that there is effective implementation of cyber security controls.
There are many businesses and organizations that believe in securing their computers but do not install security software on the mobile phones of their employees. In most cases, the same devices are often synchronized with the work email and various crucial files. This can lead to the leakage of the company's valuable files and crucial information and, there is the inevitable threat of the intrusion of malware into computers and important documents."